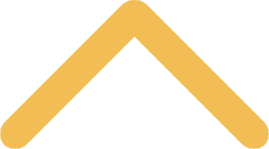 Good Samaritan Policy
The college is committed to the safety and welfare of our community. Times when a student(s) overuse/abuse substances (e.g., alcohol) result in physical danger and/or death is always a concern.

The Good Samaritan Policy requires members of the SNC campus community to call Campus Safety, Residence Education Hall staff, or 911 when an intoxicated student needs medical attention. Students or organizations who seek emergency attention for dangerously intoxicated individuals will not be subject to formal disciplinary action when assisting a peer(s) in need. The policy applies both to the person receiving help and the person or organization reporting the concern.

While this policy is in place to demonstrate the College's utmost priority on safety, it does not rule out an educational response to the incident. That is, a student or organization that uses this policy may still be referred for an alcohol or drug education class/session, substance use assessment, and/or treatment depending on the level of concern for student(s) health and safety. In addition, parents will be notified about the incident as a safety precaution. Failure to complete recommended follow-up requirements will result in disciplinary action.

Also, this policy refers to isolated incidents only and does not apply to students who flagrantly and repeatedly violate the College's alcohol and substance abuse policy. In cases where a student(s) and/or organization have multiple reported substance use/abuse issues, other actions may be taken to address concerns.
It is the hope of the St. Norbert College administration that the Good Samaritan Policy creates a safe and trusting place for our community to report dangerous levels of intoxication. At the same time, the policy also creates an atmosphere where students who abuse substances will gain valuable information about their substance use, and how to address concerns quickly with the hope of reducing negative consequences both while a student and after graduation.