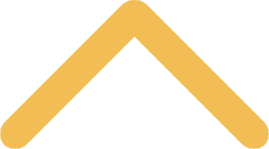 Hazing Policy
St. Norbert College, a Catholic liberal arts college embracing the Norbertine ideal of Communio, provides an educational environment that fosters intellectual, spiritual and personal development.  Choosing to be part of the St. Norbert College community, students promise to respect the sacred dignity of all persons, including self; live with integrity, communicate truthfully, practice radical hospitality, and serve the world.
Hazing is any action or situation intentionally created that causes embarrassment, harassment or ridicule and risks emotional and/or physical harm to members of a group or team, whether new or not, regardless of the person's willingness to participate.  Hazing is also defined as an act which endangers the mental or physical health or safety of a student, or which destroys or removes public or private property, for the purpose of initiation, admission into, affiliation with, or as a condition for continued membership in a group or organization.  
While positive initiation traditions can serve as building blocks to camaraderie, it is important to recognize when an activity constitutes hazing. Further, it is important to note that social pressure can constitute forced or requisite participation, even if the activity is claimed to be voluntary.  The following behaviors and activities constitute hazing: 
Actions that recklessly or intentionally endanger the physical and mental health or safety of students.
Forced or required consumption or purchase of any food, liquor, drug, beverage, water, or any other substance.
Forced or required participation in physical activities, such as calisthenics, exercises, or so-called games.
Forced or required participation in scavenger hunts or quests that endanger the physical or mental health of students.
Requiring or enticing others to violate any State or Federal laws or SNC policies.
Forced exposure to weather.
Induced excessive fatigue resulting from sleep deprivation, physical activities, or exercise.
Assignment of activities that would be morally offensive to potential new members.
Physical brutality, including paddling, striking with fists, open hands, or objects, and branding.
Kidnapping and forced transportation or stranding of individuals, and any activities involving blindfolds of any sort.
Verbal abuse, including "line-ups", interrogations, and berating of individuals.
Forced or required conduct that could embarrass or adversely affect the dignity of the individual, including the performance of public stunts.
The intentional creation of clean-up work or labor for new members by active members or alumni.
Denial of sufficient time to study.
Forced or required nudity or lewd behavior.
Forced or required to wear or carry items that the student would not normally need or want to carry or wear.
Note: An active member participating in any of these activities in addition to the inductees, does not mean that the activity is not hazing.
Resources: Reports may be made by any student, faculty, staff or administration member, or by a person unaffiliated with St. Norbert College. 
 Alleged violations of the hazing policy shall be reported to any of the following:
Campus Safety
Residential Education and Housing Staff (REH)
Director of Student Judicial Affairs
Leadership, Student Engagement & First Year Experience Staff (LSE)
Athletic Department Staff
Wisconsin Hazing Law
A student, group, organization, or team found responsible for hazing will be subject to disciplinary action. Hazing is also a violation of the criminal statutes of the State of Wisconsin.  Accordingly, students may also be charged with alleged violations of these statutes (Wisconsin State Statute 948.51) by state law enforcement authorities.
Adjudication Process
In many cases the student(s) involved will face disciplinary action separate from an organizational review.  Students who are involved and charged with hazing will be subjected to the Student Judicial process. Please refer to the Student Judicial website at https://www.snc.edu/judicialaffairs/ for more information on the Student Judicial process.  In addition to individual students being held accountable for their personal violations of college policy, the involved organization may be subject to an organizational review.  An organizational review through the Office of Leadership, Student Engagement & First Year Experience will seek facts of the matter and consider how it will impact the student organization.  For more information on organizational reviews, refer to https://www.snc.edu/judicialaffairs/studentorganizations.html. Athletes will be adjudicated individually for their part in policy violations.  If the incident involves a specific athletic team, Judicial Affairs will work with the Director of Athletics to determine an appropriate course of action for the team.
Individuals found responsible for Hazing are subject to sanctioning up to and including expulsion from the college.  A hold on registration is placed until completion of sanctions in cases of suspension.  At each level, other appropriate requirements may be included for the purpose of preventing future violations.