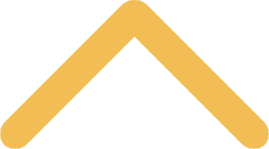 Mission Statement of Student Judicial Affairs
The Office of Student Judicial Affairs is responsible for upholding the motto of the college, docere verbo et exemplo, to lead by word and example, through fair and consistent application of policies and procedures regarding student behavior. The Office strives to cultivate a community which promotes responsibility, personal accountability, growth, reflection, integrity and ethical development.

Philosophy
As a Catholic, Norbertine, and liberal arts institution, St. Norbert College places special emphasis on the sacred dignity of all persons and the spirit of communio. In particular, students are expected to honor the following commitments in all their actions:
Make positive lifestyle choices grounded in the values of integrity, honesty and respect. 
Treat others in a respectful manner, regardless of differences.
Exercise mutual care and responsibility in all relationships.
Active concern for the well-being of each individual and a respect for individual, shared, and college property.
The College's Civility Statement
Choosing to be part of the St. Norbert College community, I promise to:
Respect the sacred dignity of all persons, including myself
Live with integrity, acting consistently with my values and beliefs
Communicate truthfully, with openness to diverse perspectives and experiences
Practice radical hospitality, demonstrating concern for others and actively opposing intolerance
Serve the world, understanding the needs around me and sharing myself in response
In making the choice, I gladly honor the spirit of communio in word and action, pursuing my individual development and the common good while living as a responsible citizen of St. Norbert College and the world.