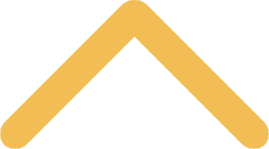 Student Leadership Conference
The Student Leadership Conference is an annual event for students to:
Network and connect with other student leaders.
Develop skills necessary for student leadership positions on campus.
Participate in sessions that introduce new ideas, challenge ways of thinking and empower students to make a difference.
Feb. 8, 2020
F. K. Bemis International Center
9:00 a.m.-3:30 p.m.
The theme of the 2020 conference is Breaking Down Barriers, Building Up Leaders. The Student Leadership Conference is open to students from any Wisconsin institution of higher education.
This year's keynote will be an interactive activity,
Factuality
, facilitated by its creator, Natalie Gillard.

EARLY BIRD REGISTRATION FEES UNTIL JAN. 24, 2020.
The cost for this event is $10 for SNC students; $35 for non-SNC students and staff.
Registration fees AFTER Jan. 24, 2020:
The cost will be $15 for SNC students; $50 for non-SNC students and staff.  
Registration is now open!   
2020 Conference Schedule (tentative)
8:30 a.m.
Registration and light continental breakfast
9:15 a.m.
Opening and welcome
9:30 a.m.

Keynote: Factuality Game with Natalie Gillard

11 a.m.
Session One
Noon
Lunch
1:00 p.m.
Session Two
1:55 p.m.
Session Three
2:45 p.m.
Wrap-Up Session
3:20 p.m.

Closing Announcements
3:30 p.m.
Conference end

How Can I Get Involved?
All students are invited to attend the Student Leadership Conference. Sessions will be targeted for students who are currently in on-campus leadership positions and those who wish to assume leadership positions in the future.

If you have any questions about this event, please contact Shelly Morris Mumma at shelly.mumma@snc.edu or 920-403-4023.