Leadership Leaves Its Legacy
With the close of the academic year, the college celebrates the long and distinguished careers of a pantheon of scholars, teachers and college leaders who retire this summer from an institution they helped usher into a new century. 

At the faculty awards reception each April, our retirees are recognized by their colleagues. This year, we eavesdropped as each was honored in turn: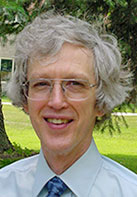 Don Abel, Professor Emeritus of Philosophy 
Don Abel came to SNC in 1984. During his 30-year long career at St Norbert College, Don has been a popular and effective teacher, a productive scholar, and a valued colleague. In addition to his teaching in the shared rotation of Philosophy of Human Nature classes, other popular courses he taught were Medieval Philosophy, The Soul, Consciousness, and Depth Psychology and Ethics. Don has been one of our best instructors, teaching, in the words of our college motto, "by word and example." In recognition of his accomplishments Don received the Leonard Ledvina Outstanding Teacher Award in 1988.

Don has published six books, two of them nationally recognized and highly popular textbook anthologies, and since 1994 he has been involved with the construction and constant upgrading of a massive database of philosophical texts under the imprint of McGraw-Hill. His PowerWeb: Philosophy and PowerWeb: Ethics on-line supplements continue his initiative in technological applications to the study of philosophy. Don received the Donald B. King Distinguished Scholar Award in 1992 in recognition of his scholarly achievements. 

Regarding collegial activities and contributions, Don was instrumental in the creation and early consolidation of the Killeen Chair of Theology & Philosophy, serving as its first program chair. He has contributed to many taskforces and ad hoc committees, searches for new faculty hires, and the regular complement of standing college committees, including, high-profile committees such as the faculty personnel committee, and he served a term as faculty chair. 

I am pleased to confer upon Don Abel the title of professor emeritus on his retirement.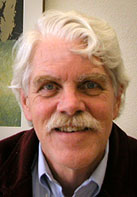 Eliot Elfner, Professor Emeritus of Business Administration
Eliot Elfner has served St. Norbert College for 86 semesters and has made significant contributions to business administration discipline, the division of social sciences, and to the college at large. Eliot's leadership in the business administration discipline has been immeasurable. He was instrumental in transforming the discipline into a group of bona fide professional academics in business. Importantly, he led this transformation while reminding faculty that we are a business program rooted in the Catholic, Norbertine, liberal arts traditions. 

Within the social science division, Eliot has been an important leader, serving as associate dean for a total of 8.5 years. He was skilled at doing the difficult balancing act of being a leader and proponent for the social science faculty while preserving his role on an administrative team. 

An accomplished scholar, he has a long list of publications and presentations, many related to the assessment of student learning outcomes, an expertise that he used to champion assessment at St. Norbert College. Finally, as a teacher, Eliot demanded that his students stay abreast of what was happening in the "real world." Using his extensive connections in the community, he was masterful at bringing local business leaders to his classroom in an effort to prepare his students for the world of business that they will confront when they leave St. Norbert College. 

Kevin Hutchinson, Professor Emeritus of Communication & Media Studies
Kevin Hutchinson began his career at St. Norbert College in 1982. At that time the communication and media studies discipline (then the communication, media and theatre discipline) was in its infancy. Upon his arrival at St. Norbert College, Kevin's charge was to build and establish a credible and academically sound major. Thirty years later the communication and media studies major has become the third largest major at St. Norbert College and continues to flourish.

During his more than 30-year tenure at the college, Kevin has taught nearly every course in the communication concentration of the communication and media studies major, including Principles of Interpersonal Communication, Family Communication, Small Group Communication, Nonverbal Communication, Business and Professional Speaking, Organizational Communication, and Communication Theory. In addition, from 1991 to 1995, he taught in the St. Norbert College Masters of Theological Studies program. In 1998 Kevin received the Leonard Ledvina Outstanding Teacher Award in recognition of his teaching.

On the scholarly front, Kevin has published numerous articles in peer reviewed journals and presented numerous (competitively selected) papers at regional, national, and international conferences. In 1995 he received the Donald B. King Distinguished Scholar Award. Kevin's scholarly interests intersected with pedagogy in his studying areas such as trust and leadership, and immediacy in positive classroom climate, resulting in a workshop at SNC on Ethical Leadership in Organizations (2008). Moreover, during his time at SNC Kevin's collegial service includes having served on nearly 25 college committees, and chairing several of them.

I am pleased to confer upon Kevin Hutchinson the title of professor emeritus on his retirement.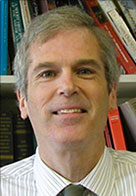 Larry McAndrews, Professor Emeritus of History
Larry McAndrews, who came to SNC in 1985, has been a popular and respected teacher whose survey of United States history, a foundational course for the major and an anchor of General Education Area 6, brought many students to the history major and, more generally, fostered passion and appreciation for history. In addition to various student-granted awards, Larry's achievements in the classroom were recognized with the Leonard Ledvina Outstanding Teacher Award in 1990.

Education also has been the focus of Larry's scholarly work; more specifically, he has published extensively on the history of education policy and politics in the United States since the Kennedy administration. In addition to two books, Larry has published 36 articles and chapters and presented some 70 papers at various conferences. In this area, too, Larry received the college's recognition with his being given the Donald King Outstanding Scholar Award in 1997.

Regarding service to the college, Larry served on virtually every college committee and in every capacity possible, including the most influential and time-consuming committees. He has advised and supported SNC student groups and their activities, given interviews to the media, edited the Voyageur history journal, represented the college in local high school activities, and worked with young people in the community (e.g., as a Big Brother) … just a sampling of his service to St. Norbert College.

I am pleased to confer upon Larry McAndrews the title of professor emeritus on his retirement.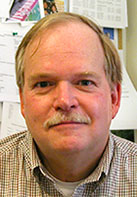 Bob Rutter, Professor Emeritus of Teacher Education
Bob Rutter has served St. Norbert College in a variety of capacities and with great distinction since 1987. As a member of the education faculty, Bob is known for his teaching excellence and dedication to advising. In addition to being an excellent professor and scholar, he served as the chair of teacher education for 10 years, and under his leadership, our teacher education program flourished. As a result of his knowledge, wisdom and interpersonal skills, teacher education at St. Norbert College has become an exemplar of teacher preparation programs in the state and throughout the Midwest. Suffice it to say, Bob has been a transformational figure in our teacher education program. 

More recently, as associate vice president of office institutional effectiveness, his work on behalf of the institution is legendary. Bob was instrumental in obtaining the college's first Title III grant in 2001 and thereafter became the administrator of the grant and the first director of the office of institutional effectiveness (OIE). Under Bob's leadership and direction, the OIE guided the college's first comprehensive program of assessment of student learning outcomes, began a series of detailed studies of factors affecting student retention, and Bob assumed coordination of TWO accreditation reviews by the Higher Learning Commission, and we all know how those turned out … in typical Rutterian-style, both reviews were highly praised by the HLC.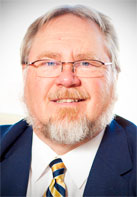 Dave Wegge, Professor Emeritus of Political Science
Dave Wegge joined the St. Norbert College in 1979 after receiving his Ph.D. from the University of Wisconsin-Milwaukee. With his hire, political science became a two-faculty member discipline. Dave brought essential expertise in elections, institutions, and research methods and led St. Norbert to the forefront of political science programs by requiring all majors to take both statistics and research methods. 

In 1984, Dave founded the St. Norbert College Survey Center and quickly gained a statewide and national reputation for excellence in survey research. The Wisconsin Survey, still conducted twice a year, is regularly cited by local, state, and national media. In 2009, Dave expanded the scope of the center to become the Strategic Research Institute and has furthered the reputation of St. Norbert College through his excellent work. 

Through his work on survey research, campaigns and elections, Dave has been and continues to be an active scholar. In addition to traditional research, he is very active in public scholarship research that is done for the public in the service of democracy. In this arena, Dave has been interviewed by virtually every major media outlet in the country.

All of these many accomplishments aside, Wegge is first and foremost an excellent teacher. Students have always come first for Dave. He is known as a compassionate but tough teacher, and demands the best from his students, even in his most feared course – research methods. He is beloved by students for his inspiration and mentoring.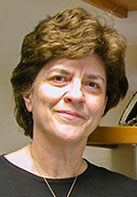 Iris Jenkel, Professor Emeritus of Accounting
Iris Jenkel retires from St. Norbert College after 15 years of distinguished service to the college community, the business administration discipline and our accounting students. 

Iris received her Ph.D. in Accounting at the University of Wisconsin – Madison. Prior to accepting a faculty position at SNC she gained teaching experience as a faculty member at the University of Wisconsin ¬Green Bay and the University of Wisconsin–Parkside. She also worked as a plant controller for Miller Electric Manufacturing, where she gained valuable professional experience in managerial accounting. She used these experiences, both in the classroom and in industry, to prepare our students for success after graduation. Iris was responsible for teaching several of the most challenging courses in the accounting curriculum and her expectations for her students are unparalleled – she held students to a high standard of accountability that provided them with a life lesson that reached well beyond the mastery of debits and credits.

Iris also served as the director of business for eight years. Iris' leadership skills during her tenure as director were highly respected and appreciated by all of her colleagues. As a leader, she was described as very organized, transparent, and collegial. She led the department skillfully through some very challenging years of faculty recruitment and retention, and spearheaded the highly regarded program review for the business administration discipline. 


July 9, 2014