Collins' Path Through Religion and Psychology Leads to Criminal Justice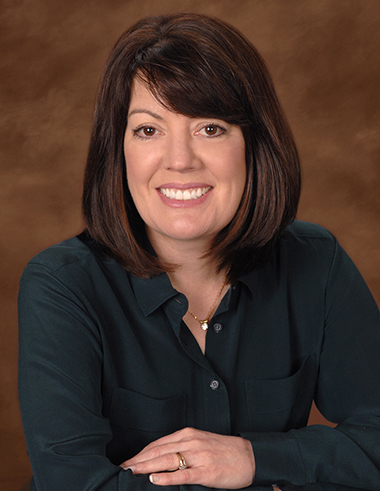 When Deborah (Segerstrom) Collins '87 first set foot on campus 35 years ago, she never dreamed she would eventually work with criminals. Nor did it cross her mind during the five years she spent as a youth minister and director of religious education in Catholic parishes on the East Coast. Yet today, Collins regularly works with people accused of crimes as a criminal forensic psychologist.
Collins' winding journey to the world of criminal justice can be traced to her early days at St. Norbert, where she originally planned to become a traditional psychologist. "I had no inkling of forensic psychology at that point," she says. "It's not typical for the field."
But while at SNC, her interests broadened and instead she graduated summa cum laude with a Bachelor of Arts degree in religious studies, with psychology relegated to her minor. Focusing on religion, she pursued a master's in theology from Boston College, followed by several years working at various Catholic parishes. And then, the field of psychology once again beckoned.
Collins returned to the classroom, emerging several years later with both master's and doctorate degrees in clinical psychology – and a newfound interest in forensics. It happened at the tail end of her education, when she returned to Wisconsin to complete a major rotation in the field at Behavioral Consultants Inc. (BCI), a private Milwaukee-based company that conducts forensic mental-health evaluations for juveniles and adults throughout the state.
Today, Collins is president of BCI and head of the Wisconsin Forensic Unit (WFU), a BCI division that provides competency-to-stand-trial evaluations for adult criminal defendants in Wisconsin. She is also a forensic psychologist certified by the American Board of Professional Psychology, a rare credential indicating she is among the best in the field.
Forensic psychologists work in a variety of areas – in family court and civil cases, in mediation and conflict resolution, in policy development and consultancy, and in research and teaching. Collins works as a forensic psychologist within the criminal justice system.
"I work where the law and psychology intersect," she says. "I evaluate others who were judged with crimes and are in custody. If they pled insanity, I determine if the facts add up to warrant that. I may be asked to determine if someone is competent to stand trial. Or, if it's a sex offender, whether that person is at high risk to commit another sexual assault."
To make these decisions, Collins interviews the individuals; reviews medical records, case files and police reports; and conducts interviews with other appropriate individuals. "I'm testing to see if there is consistency of information across all sources," she says, adding, "I'm not evaluating people to help them or to harm them. I'm helping answer a legal question."
But her answer isn't always well-received by all involved: "I always know when I go into court to testify that one side is going to like what I say and the other side is not," she says. "You need thick skin."
Collins says St. Norbert was where her faith perspective and world view became rooted, which can be crucial for her line of work. "I believe all men and women are created in God's image and are good," she says. "Whatever horrific things they can do to one another, I still have that fundamental Catholic perspective."

Dec. 19, 2018