Schneider School Launches Family Business Forum
Being a part of a family business is rewarding but also challenging. What better way to learn and grow your family business than to network with others who are dealing with similar issues?

The Schneider School of Business & Economics is launching a Family Business Forum starting with a daylong summit on Friday, April 3. The program allows participants the opportunity to explore relevant issues and topics, while discussing real-world challenges and opportunities within a select cohort of their peers.

The forum's mission is to foster healthy family businesses through learning, sharing and creating effective solutions regarding critical issues and problems confronting family businesses.

"Family-owned businesses are an incredibly important part of our economy locally, regionally and nationally," says Dean Stewart, executive director for the Center for Exceptional Leadership. "These organizations not only face the challenges that all businesses encounter, they have the added difficulties associated with navigating family relationships. It's critical for these companies to have access to resources to assist them in developing their overall leadership and decision-making capabilities. That's why the family business forum is so important to this region."
The Family Business Forum will:
Serve as a self-sustaining forum for the collection and dissemination of information relevant to family businesses.
Build relationships among family businesses, professional organizations interested in assisting family businesses and St. Norbert College.
Provide opportunities for family-business members to interact with members of other family businesses.
Develop educational programs for family-business members.
Conduct research on family-business issues.
Provide family businesses access to educational resources including a family-business resource center and student interns.
Promote the economic and social value of family businesses.
The group will meet nine times per year, anchored by a daylong Family Business Summit each spring. There will be two-hour facilitated monthly sessions featuring subject-matter experts on topics of relevance to family-run businesses.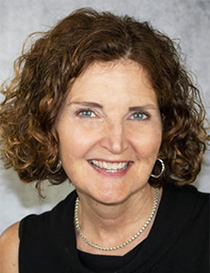 The
Schneider School of Business & Economics
' Family Business Forum uses lead facilitator Gail McNutt, who is supported by a team of talented faculty, facilitators and subject-matter experts. McNutt recently retired as CEO from Girl Scouts of the Northwestern Great Lakes. Prior to her leadership at Girl Scouts, McNutt was vice president of human resources and senior vice president of finance at Schneider, a transportation and logistics company headquartered in Green Bay.
Topics and areas of focus will consist of creating accountability, emotional intelligence, coaching and developing others, succession planning, vision and strategic thinking, process management and marketing.
For more information, including costs to participate in the program, contact Dean Stewart at 920-403-3406 or
dean.stewart@snc.edu
.
Feb. 4, 2020