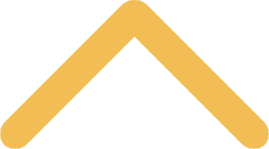 Social Media Commenting Policy
The social media channels officially affiliated with St. Norbert College provide a way to stay connected and engaged with what is happening at the college.
 
Our followers are encouraged to interact with SNC and one another with the expectation that all commentary will be respectful of others and their rights and opinions.
 
While supporting an open exchange on our social channels, St. Norbert College reserves the right to block users who violate our guidelines, and/or remove posts or comments that are:
Abusive, vulgar, profane, racist, sexist, violent or obscene

Advocating illegal, dangerous or destructive activities or behaviors
Threatening, attacking or containing falsehoods or unsupported accusations of St. Norbert College students, employees, visitors or others

Offensive, defamatory or disparaging in targeting an individual or group of individuals

Considered to be promotional or spam-like in nature, including content that sells products or services unrelated to the college

In violation of copyrighted or trademarked materials
l
Sharing private or confidential information

Clearly off-topic or unrelated


Content must also adhere to the terms and community guidelines for the particular platform it appears on. Please see the respective social media websites (Facebook, Twitter, Instagram etc.) for their terms and conditions.
 
Additionally, comments that do not originate from SNC are not pre-screened and do not necessarily reflect the opinions, policies or endorsement of the college.
 
If you have questions or concerns about any of the content or comments posted on our social media channels, please email us at communications@snc.edu. We welcome your feedback and thank you for helping us maintain a respectful online community, rooted in kindness and communio.