[]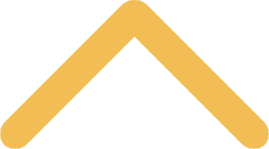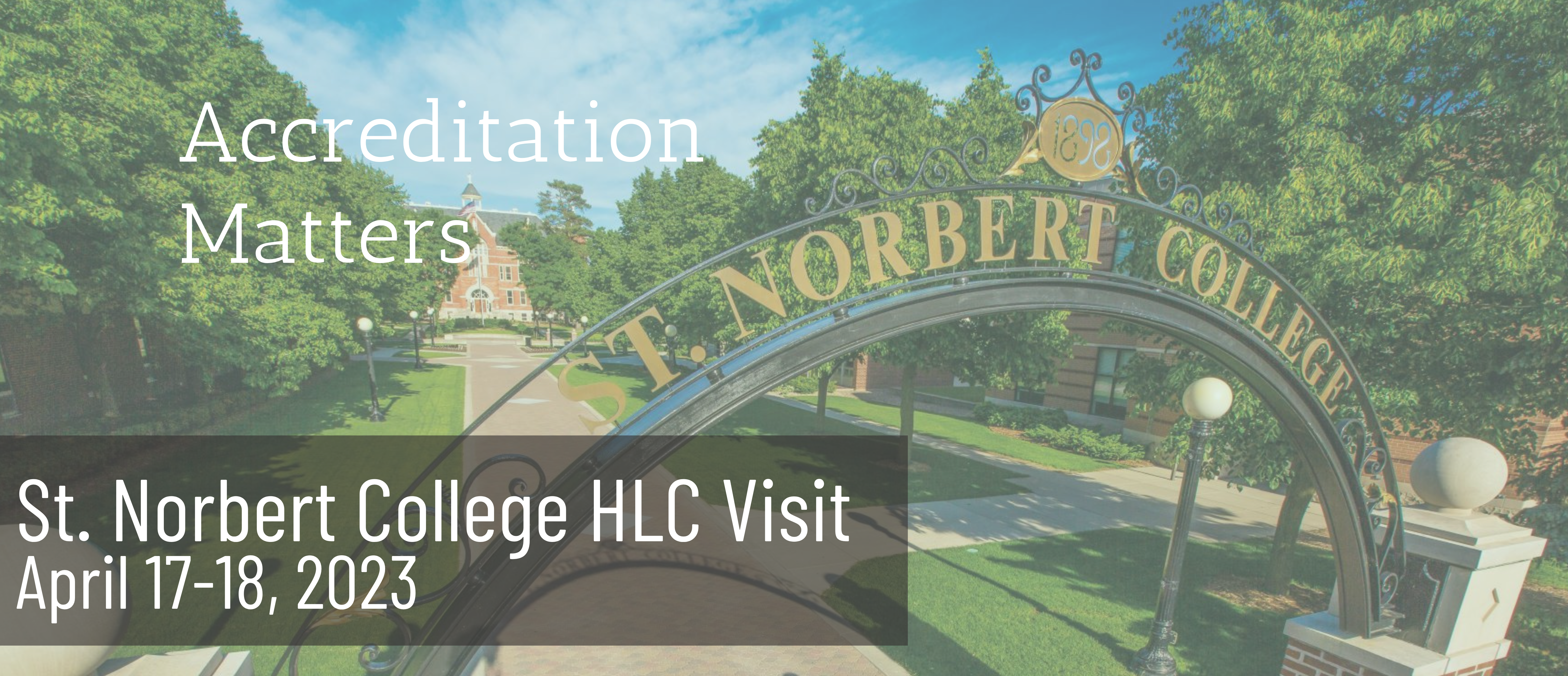 About Accreditation
March 23, 2023
Dear colleagues and students,
For the past two years, St. Norbert College has been preparing for its Comprehensive Evaluation with the Higher Learning Commission (HLC). HLC is recognized by the U.S. Department of Education and the Council for Higher Education Accreditation to accredit degree-granting colleges and universities in our region. 
This decennial accreditation review validates the quality of our academic programs at all degree levels. Institutional accreditation assures students, parents, and employers that we are providing a quality educational experience. This visit also evaluates the institution as a whole, including adherence to mission; governance and administration; evidence documenting achievement of declared outcomes; financial sustainability; and resource sufficiency.
On April 17 and 18, 2023, a peer review team from HLC will visit SNC. This review will lead to an action by the Commission regarding reaffirmation of the institution's accreditation. Accreditation is important because it serves as an indicator of quality for the public and for our peers, enables the attainment and dispersal of federal financial aid, and promotes continuous improvement as a means to achieve excellence. 
Our reviewers are peers— faculty, staff, and administrators— from other HLC-accredited institutions. As noted in an earlier email from Sister Andrea, our team includes: 
Lee Bash, Dean Emeritus, Edmund J. Gleazer School of Education (Chair)
Graceland University Lamoni, Iowa 
Monica Hardin, Associate Vice President for Graduate and Online Education
Ouachita Baptist University Arkadelphia, Arkansas 
Jonas Prida, Vice President for Academic and Student Affairs
Hastings College Hastings, Nebraska
Dianna Shandy, Associate Provost and Professor of Anthropology
Macalester College Saint Paul, Minnesota
Joan M. Lescinski C.S.J. President Emerita and Trustee Emerita
St. Ambrose University Davenport, Iowa
After reading our submitted materials, the visiting team decides who they wish to meet with during their two-day visit. Usually, there are times for various campus leaders, trustees, faculty, staff and students to meet with one or more visitors in groups of various sizes. As we know the wishes of the Team Chair, we will share them and a more refined schedule with you. 
The visit is basically an audit of the Assurance Argument we have prepared and submitted (more on that below) and the review is based on and limited to five criteria: 
Mission
Integrity: Ethical and Responsible Conduct
Teaching and Learning: Quality, Resources and Support
Teaching and Learning: Evaluation and Improvement
Institutional Effectiveness, Resources and Planning
To prepare everyone for the visit, we have planned for several different ways to help you get ready in the event that you wish to, or are asked to, take part in a session with the visitors. We encourage you to: 
After deciding the depth of interest and time availability you have, review one or more of the following related to the actual Assurance Argument our College has made: 

2A.  Click the Infographic tab below to get an overview of the HLC criteria and our responses.
2B.  Click the Executive Summary tab below to see the compiled HLC criteria and their subcomponents; the summary response of our accomplishments, work in progress and on the horizon plans for each of the criteria; and the entire Criterion 5 narrative which summarizes St. Norbert College's argument for reaccreditation. 
2C.  Read the entire Assurance Argument— all 100+ pages of it; and/or 
2D.  (for the morbidly masochistic) click on any or all of the 1200+ links in the Assurance Argument that connect to evidentiary support for our assurances. 

To ask more detailed questions and/or to feel "better prepared," attend one of the open preparatory meetings scheduled below:

Wednesday, April 5 in Michels Ballroom

10:45-11:30 AM
1:15-2:00 PM

Tuesday, April 11 

Faculty Meeting Announcement time 

Wednesday, April 12 in the Mulva Presentation Room 

3:00-3:45 PM
3:45-4:30 PM

Review examples of questions that the HLC review team may ask. 
Be available and responsive when the HLC peer-review team is on campus. 
We have also reached out to the Staff Association and to the student body leaders to provide preparation opportunities for them as well. Call or email Sister Andrea andrea.leeihm@snc.edu or Carolyn Uhl carolyn.uhl@snc.edu if you have other needs, suggestions or questions. 
We are looking forward to a constructive, productive and "happy outcome" visit. We are counting on you to help us make it so. Effusive thanks for the splendid ways in which so many of you already have. 
Sincerely, 
Thomas Kunkel
Interim President 
Andrea Lee, IHM
Interim Vice President of Academic Affairs
Carolyn Uhl
Director of Institutional Effectiveness