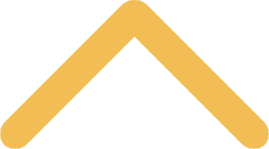 "Going Up and Sitting Down: What Was Jesus Doing After His Resurrection?"
Thursday, Nov. 29, 2018 • 7:30 a.m.
Hendrickson Dining Room, Bemis International Center
St. Norbert College

Watch the recording.

Peter C. Phan, Ph.D.
Peter C. Phan, holder of three doctorates, is the inaugural Ignacio Ellacuria Chair of Catholic Social Thought at Georgetown University. His research deals with the theology of icon in Orthodox theology, patristic theology, eschatology, the history of Christian missions in Asia, and liberation, inculturation and interreligious dialogue. He is the author and editor of more than 30 books and has published more than 300 essays.

His writings have been translated into Arabic, French, German, Italian, Polish, Portuguese, Romanian, Serbian, Spanish, Chinese, Indonesian, Japanese and Vietnamese, and have received many awards from learned societies. He is the first non-Anglo to be elected president of Catholic Theological Society of America and president of American Theological Society. For more information, visit Georgetown University's website.

Pilgrim Lectures are free and open to the public, but require a reservation.