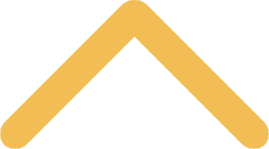 "I Believe in the Holy Catholic Church"
Tuesday, Nov. 17, 2020 • 6:30-7:45 p.m.
Virtual Event
St. Norbert College
View a recording of the lecture and Q&A
Susan K. Wood, SCL, Ph.D.
Susan Wood is the first female to be appointed academic dean at Regis College, the Jesuit graduate school of theology in Canada, affiliated with the University of Toronto. Born in Washington, D.C., and raised in the Kansas City area, Wood, a Sister of Charity of Leavenworth (SCL), earned her master's degree in French from Middlebury College, Vt. in 1976. She also completed her religious studies doctorate in systematic theology at Marquette University in Milwaukee, Wis. in 1986.

Wood served as professor of theology and associate dean at Saint John's University in Collegeville, Minn. before returning in 2005 to Marquette University, where she served as professor of theology and chair of the department of theology. An active ecumenist, Wood participates in both national and international official dialogues with Lutherans, Baptists and Orthodox, and serves on the editorial board of the journal Ecclesiology.

Having spent the past 14 years at Marquette, eight of them as department chair, Wood brings a wealth of knowledge and experience to Regis College, University of Toronto's Jesuit graduate school of theology and one of seven English-language Jesuit schools of theology in the world. With an academic expertise in ecumenism, ecclesiology, sacramental theology and the work of Henri de Lubac, she is particularly drawn to the theological and pastoral outlook of Pope Francis with its strong focus on contemporary ecumenical conversation, church unity, and the church's role in the world.

Regis College is celebrating its 90th anniversary in 2020. Regis is one of the seven founding institutions of the Toronto School of Theology.

Pilgrim Lectures are free and open to the public, but require advanced registration.