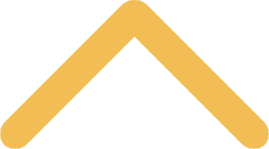 Rankin Lodge at Camp II
Rankin Lodge at Camp II provides a unique opportunity for the students, staff and faculty of St. Norbert College to learn, grow and find retreat in a northwoods setting.

Rankin Lodge is a forty acre timbered sanctuary located on Otter Lake, nine miles from Wabeno, Wis. The land and cottage were given to St. Norbert College by Frank and Agnes Wood, and Jack and Mary Rose Fitzgerald.

The primary function of Rankin Lodge is to facilitate student development and learning. This focus directs its use toward academic research, retreats, leadership training, recreation and spiritual growth. Rankin Lodge is also available for use by the immediate families of current St. Norbert College employees. Frequently used by student organizations, classes and faculty and staff families, those who visit the Rankin Lodge can enjoy its luxury within the relaxing northwoods environment.

The lodge sleeps approximately 30 people, with all the amenities of home. It includes: two bedrooms with an upstairs loft; a fully-furnished kitchen; and two bathrooms with showers (one handicap accessible). In the living room, you can enjoy a cozy fire while looking out at Otter Lake through the large windows. Or, enjoy a nice evening on the deck that is attached to the lodge. The yard has a fire pit that can be used for cooking or to enjoy an evening camp fire.

Otter Creek supplies the 80-acre, 14-foot deep Otter Lake, and has an enormous beaver dam that holds a large flowage in place up stream. You can explore Otter Creek by canoe and portage the beaver dam. Aside from being populated by otters and beavers, the lake has a good population of bass, crappies, pan fish and northern pike. There is a nearby boat landing if you bring your own boat. Motors are permitted on the lake, but are not necessary.