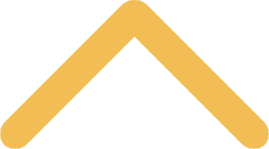 Policies of Rankin Lodge
Check-in: 3 p.m. on the first day of the reservation.
Check-out: 12 p.m. on the final day of the reservation.
Summer full-week rental check in time is Sunday at 3 p.m.
Summer full-week rental check out time is Sunday at 12 p.m.
Day Retreats can be scheduled from 8 a.m. until 4 p.m.
All renters will be required to sign a facility usage agreement.
Student and department retreats will be billed at the time of reservation.
A deposit of a one-night stay ($50 or $75) is required within one week of making the reservation for employee personal vacations. The deposit will be applied toward the final bill.
The remaining amount of the bill must be paid prior to picking up the keys.
A 30-day notice of cancellation is needed. The deposit will be returned only if Rankin Lodge is rented out to another user.
If Rankin Lodge is reserved for a week, and only used by the reserving party for a portion of that reservation, the reserving party is responsible for the cost of the entire week.
A cleaning charge of $100 will result if the lodge is not cleaned after guests leave.
Renters are responsible for returning keys to the Campus Center information desk. If keys are lost, renters are responsible for cost to re-key the lodge.
No smoking in the lodge.
Illegal drugs are forbidden on the Rankin Lodge property.
Renters are responsible for removing all trash and recycling upon departure.
All vehicles must stay on the designated drive way.
No family pets are allowed at the lodge.
Renters are financially responsible for any damage to the lodge and its equipment.
All perishable food must be removed upon departure.
All furnishings in the lodge must remain in the lodge and/or on lodge property.
Rankin Lodge prohibits the use of firearms, ammunition, explosives, fireworks and poisonous substances on the property.
Life jackets must be worn at all times according the DNR regulations when using any of the Rankin Lodge boats.
Campfires may only be burnt in the campfire pit. Please make sure all campfires are extinguished at the end of the night.
Do not prop any outside doors.
Snowmobiles or ATV cannot be used on Rankin Lodge property, except for on the driveway when entering and exiting the property.
Renters will be asked to leave if any violations of the agreement are found.
Specifics for Student Organizations
No alcohol will be allowed for any group that includes St. Norbert College students.
All student groups must have a faculty or staff advisor/instructor present during their entire stay.
Students will be subject to the student conduct code on their way to and from the Rankin Lodge and at the lodge.