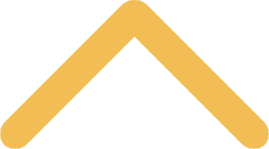 "Norby the College Mascot" Children's Book
A college mascot wishes his way into some exciting adventures! Norby, the St. Norbert College mascot, imagines what life is like for others on campus – and with the help of a magic bell, he soon finds out! This delightful book presents a unique look at the search for one's true calling.

About the Author/Illustrator
Nick Patton '03
 is an author and illustrator of children's books: "Norby the College Mascot" is his first. He is also a graphic designer in the communications office at the college.
Patton studied art at St. Norbert and started his graphic design career there in 2003. In 2010, he designed Norby Knight, the college mascot and the protagonist of the new book.
Patton has also studied story writing at the Institute of Children's Literature and Illustration at Schoolism. He is an active member of the Society of Children's Book Writers and Illustrators.
His illustrations are digitally created in Adobe Photoshop using traditional painting techniques.    
Patton lives in Sheboygan, Wis. He grew up in De Pere, where he spent his childhood drawing football players from his dad's old Green Bay Packers yearbooks.
Connect with Patton via his
personal website
, 
YouTube
, 
Facebook
, 
Twitter
 and 
LinkedIn
.