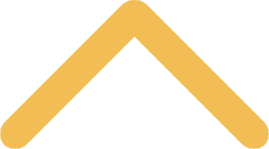 The Story of Sir Norbert - "Norby," the Green Knight
Spurred on by the historic achievements of St. Norbert College students in the first decade of this new millennium, a call arose for a new and fitting symbol of school pride. SNC was hoping for a champion to lead the college to even greater glories in the field of athletic endeavor, in co-curricular life, in the classroom and in the community.
But from whence would come such a champion?
To Norbertines around the world, an appeal was sent for help in finding our new hero. They joined the cause with feverish enthusiasm, searching every abbey, every priory … even the ruins of those long past.
From ancient Grimbergen to Bois Seigneur-Isaac they searched. From Ardenne to Csorna.
But no champion came forward.
The campaign spread, from Schlagl, to Wilten, to Leffe, to Bonne-Esperance. Prémontré … Strahov … Dunwald … Magdeburg. To Trinity Island, and Berne, and Egglestone, and Beauchief. No stone was left unturned.
And still … nothing.
Until one day, while paying his respects to the statue of St. Norbert on the 14th-century Stone Bridge in the ancient city of Prague, a young Norbertine novice heard the distinctive clank of metal from deep in the shadows beneath the bridge.
Making his way carefully down to the footings around which swirl the dark waters of the Moldau River, he was startled to encounter a mysterious figure, clad in armor. It was, he realized, the legendary guardian of the bridge; the protector of the statue of St. Norbert. 
Awestruck by the imposing, helmeted presence, the novice instantly understood that this might be the long-sought embodiment of St. Norbert College spirit. He laid out his case with urgency and passion, pleading with this man of metal to show his mettle and take up a new cause in the New World. 
Reluctant at first to leave his post, the silent sentinel listened with growing interest as the novice told the story of the remarkable young men and women who gather in De Pere to strive for athletic glory and academic triumph. He heard of their commitment, their passion, their desire to excel. He learned that they, too, were upholders of Norbertine ideals. He discovered that they lacked but one thing  … a proud and mighty standard-bearer for their cause.
He pondered long and deep, clearly moved by the novice's plea. At last, he nodded in assent … he would become the new symbol of St. Norbert College pride.
Leaving his post at the bridge, he began his solitary journey here to our waiting campus.
And today he stands, strong and proud, the source of our inspiration and the keeper of our great traditions. This exemplar of excellence, this captain of courage, this paladin of prowess is our own Sir Norbert, the Green Knight of St. Norbert College.