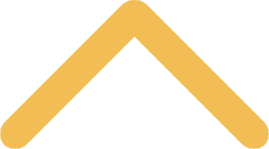 About Us
Our Vision
St. Norbert College and its students will be full partners with the Brown County community in the work to promote the common good and to create
communio
. Through their experiences, St. Norbert College students commit to lifelong service.
Our Mission
The Sturzl Center for Community Service and Learning seeks to deepen the experience of
communio
by:
Supporting members of the college in their service efforts
Promoting transformative student learning   
Addressing real community needs   
Building relationships of mutuality
Working for the common good
Our commitment to communio is inspired by our Catholic, liberal arts and Norbertine traditions.

Our Goals
The Sturzl Center for Community Service and Learning will:
Serve as a resource to SNC students, faculty, staff, alumni and supporters interested in community service – particularly as it impacts student learning – by providing guidance, best practice tools, occasions for reflection and access to opportunities for community engagement.
Strengthen relationships with Brown County partners working for the common good, making available college resources to support those efforts.
Develop the college's capacity to serve the common good by fostering campus-wide discussion on service; promoting community engagement; assessing the progress of the work of the center; and recognizing significant college contributions to serving the common good in Brown County and beyond.