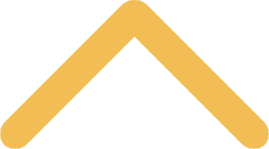 Untold Stories Writers Workshop
SNC community members who are survivors of sex and/or gender-based violence are invited to participate in a healing writing workshop, sponsored by the LOTUS Legal Clinic in partnership with the Title IX office and VAWA grant team.
Untold Stories helps survivors collaborate and generate literary and visual art that provides an opportunity for creative expression, personal healing, and genuine community. It stands for the belief that personal transformation, empathic connection, and catharsis through art are a necessary part of empowering survivors. 
Join other SNC community members in the two day Untold Stories workshop. The workshop is limited to a maximum of 12 participants.

Dates
Saturday, February 12, from 10 pm - 4:30 pm

Sunday, February 13, from 10 pm - 4:30 pm
Registration Application
Complete the Application Form (a link will be posted soon) by February 4.
All applications will be collected by Jess Adams, the 

Campus Education and Prevention Project Manager in




Health Services, who will keep your information confidential.

All applicants will be contacted with details on the workshop, including the on-campus location and schedule.
Questions?
Contact Jess Adams at jess.adams@snc.edu or 920-403-3266.