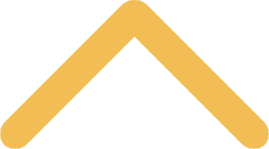 Supporting Someone Who Has Experienced Misconduct
Guidance in helping someone who has experienced sexual assault or another form of sexual misconduct
The first step to helping someone who has experienced sexual misconduct is to believe them, listen carefully to them, and provide support. It may not be easy for them to share what happened or to seek help. Your response to their disclosure may determine the next step they take.
Listening and Offering Support
Take time to listen in a non-judgmental manner. Let them share their story, as they are comfortable.
Let them know you care, that they are not alone, and that you will help in any way that you can.
Avoid giving too much advice and do not pressure them into taking steps they are not ready to take.
Keep emphasizing that what happened to them is not their fault
Do not make threats against the person accused of causing the harm/misconduct. It can add more stress to the situation. 
Offer to help access resources, including medical attention, safety, or reporting resources, if they are open to that.
Encourage them to seek professional healing support such as counseling. Consider counseling for yourself as well. It can be helpful in supporting your own emotions and in providing continual support to them.
Familiarize yourself with the Sex and Gender Harassment/Discrimination Policy at SNC which will help with terminology and understanding the Title IX processes and resources available.
Contact the Title IX and Compliance Coordinator with any questions.
Ask before hugging, touching their arm or holding their hand.
Things To Remember
It may have taken awhile to disclose anything to you, or to anyone. This is common.
Do not share their story with others without their permission. Let them decide who to tell.
Know that they may feel they won't be believed, or may be worried that they will be blamed.
They may experience feelings of guilt, confusion, anger, and/or helplessness. You may also feel these things.
Be patient and understand there is no timeline for recovering from trauma. It may take awhile before they want to resume previous activities. 
Periodically check in with them to see how they are doing.
You may notice changes in their self-care, school/work attendance, social activities, attitude, etc. Don't ignore these things. Continue to talk to them and encourage counseling and accessing support resources, both personal and professional.
Remember that you are a support, but you are not their counselor. Establish boundaries for yourself and manage your own self care and responsibilities to work, school and family. 
Need More Information?
The Title IX and Compliance Coordinator is available to help answer your questions. The campus Sex and Gender Harassment/Discrimination Policy is also a good resource to help understand campus terminology and processes specific to St. Norbert College. 
---