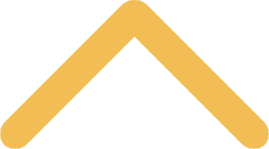 About TRIPS
Mission
The TRIPS Program supports and develops students to engage their values, convictions and religious beliefs, in addressing the shared needs of our communities. We envision a community that deeply considers and regularly chooses the common good. With help from our campus and community partners, we hope to continually engage the campus community and beyond.


Vision
We envision a community that deeply considers and regularly chooses the common good.
Goals
TRIPS is designed to offer alternative breaks that will help students:

Serve: Offer direct service to the members of their group and the community they travel to serve. 
Learn: Gain a deeper understanding of social issues through ongoing action and reflection in individual and group settings. 
Live Responsibly: Experience shared community responsibility and simple living. 
Seek Wisdom: Explore the call to service from multiple faith and value perspectives. 
Understand Differences: Value diverse cultures and perspectives; introduce students to new experiences and viewpoints that may expand their faith, understanding and values.
Program History
St. Norbert College has offered service trips since the 1970's. In 1999, a group of dedicated and experienced participants laid the groundwork for TRIPS as it exists today, coordinated by the
Emmaus Center for Spiritual Life and Vocation
 and the 
Sturzl Center for Community Service and Learning
. Each trip focuses on a specific social issue in an environment where participants interact with people from a variety of economic, faith, and cultural backgrounds. It is through the interactions with fellow trip participants and people from different work sites (often during unexpected and unplanned moments) that students have their most meaningful and memorable experiences.
As a member of the national alternative breaks organization, Break Away, we focus on eight components of a quality trip experience including direct service, orientation, education, training, reflection, reorientation, diversity, and substance free. At St. Norbert, we add a ninth component called simple living. Simple living invites participants to think about their material goods and how they spend their time. Simple living may be reflected in housing accommodations, how free time and funds are spent, and the use of electronics. The group will define the plans for simple living together when setting trip expectations.