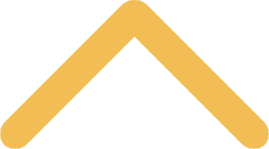 About Academic Coaching
In keeping with the St. Norbert College mission which calls us to uphold the love of lifelong learning and personal development inside and outside the classroom. The Academic Coaching program strives to empower students toward positive behavior changes as it relates to academic concerns and perceived barriers to success.

Academic Coaching is a commitment of regularly scheduled, individual, appointment-based services offered by a trained peer coach. Students at any level are encouraged to seek Academic Coaching to develop skills that can improve areas of their lives.

Academic Coaches help identify areas students would like to become more skilled in; once the areas for improvement are identified, the coach will help select strategies appropriate to the need. Students are responsible for implementing the strategy. Together, the student and the coach will evaluate its effectiveness. Each meeting will involve setting goals and/or evaluating the outcomes. It is recommended that a student schedule at least 2-3 coaching sessions in order to test out new techniques provided by the coach.

Areas of focus may include, but are not limited to:
Developing effective time management skills to meet academic demands.
Learning note-taking strategies appropriate for various types of courses and course material.
Understanding solid review techniques.
Reviewing effective test prep strategies.
Any other academic skill you want to develop or improve.
Goals of Academic Coaching Sessions
After a first appointment, students will have an understanding of the goals of Academic Coaching.
Students will be asked to reflect on their goals and what they want to achieve through Academic Coaching.
Students will identify their goals and create a plan with their academic coach on how to achieve their goals.
Self-awareness of skills will be developed throughout the coaching process.
Students will be empowered to make connections between academics and personal well-being.