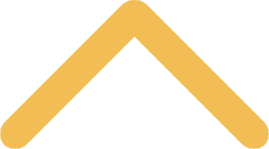 Certification
International Tutor Program Certification (ITPC)
As a St. Norbert College academic tutor, it is important that you complete training and become certified. With certified tutors the program successfully adheres to the requirements set by the College Reading and Learning Association, and therefore ensures the CRLA's continued sponsorship of our program. As a program, our chief objective is to assist students as they strive to improve academically. As an academic tutor, your role is to help foster students' ability to achieve excellence in their classes. Becoming certified acknowledges your ability as a tutor to employ a wide range of strategies in a number of different situations and to provide a successful tutorial experience. 

History 
Since March 1989, over 1,000 college and university tutorial programs in the United States and Canada have received tutor training certification through the College Reading and Learning Association's International Tutor Certification Program (ITCP). St. Norbert's tutoring program has been certified since 1996. To maintain our program's certification, the majority of our tutors must complete certification requirements.

Purpose 
The purpose of this program is two-fold. First, it provides recognition and positive reinforcement for tutors' successful work from an international organization, the CRLA. This certification is nationally recognized. Second, its certification process sets a standard of skills and training for tutors. Tutors who complete this training tend to have a broader set of skills and a higher level of confidence in the tutoring setting. Research indicates that students perform better when assisted by trained tutors.

Endorsements 
CRLA's ITCP has been endorsed by the National Association for Developmental Education, Commission XVI of the American College Personnel Association, the American Council of Developmental Education Associations and the National Tutoring Association.

Your Certification 
You must complete the handbook review, 10 modules of training and 25 hours of tutoring to receive Level I certification. Training can be satisfied several different ways—group, individual or online. If training times do not fit your schedule, you may make individual appointments for most training. Sometimes other classes or workshops can be substituted for specific modules.  

Level II certification requires eight modules of training, a project and an additional 25 hours of tutoring.

Many tutors include their certification on resumes and graduate school applications because the standards are nationally recognized. Certified tutors are paid at a higher rate. Pay rate can only be adjusted at the beginning of each academic year. Therefore it would be best to finish your training as soon as possible.

Contact Carole Basak to register for current available tutoring training; please call 920-403-3875 or email carole.basak@snc.edu.

*Tutors are expected to participate in training each semester regardless of level of certification.