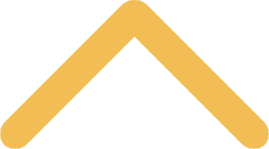 Meet the Chorale
The Dudley Birder Chorale 21-22 Season Singers
Soprano
Amanda Rose Gillespie-Abegglen
Jenna Benjamin
Elizabeth Brefka, SNC student
Janice Butz, SNC Alumni 
Jenna Cornell
Angie Danowski
Judith Dauska
Eva Finke, SNC Alumni 
Jerilyn J. Fletcher
Annette L. Gajeski
Ann Garrett
Marissa Helchen, SNC student
Marilee Jahn
Kimberly AM Laabs
Nancy Lambert
Elizabeth Murphy
Gail C. Orchard
Sue Parker
Judy Patefield
Carolyn Petersen
Janet Peterson
Haley Pritzl
Emily Rosenfeldt, SNC Alumni
Birgit Ruotsala
Karin Sands
Linda Sanner
Teresa L. Schmidt, SNC Alumni
Heidi A. Schmitz
Lee Anne Scovell
Grace Sehring
Angela K. Terrien
Angela Vandermause
Andrea Waschbisch, SNC student
Katrina Welborn
Laura Wiedenfeld
Christine Wilke
Karen M. Wochos
Jan Zvara

Alto
Kay Adams, SNC Alumni
Jodi Beno
Brenda Brayko
Joanne Bublitz
Amy Ashwood Cecchinato 
Marsan Day
Roseann M. Dichraff
Myrna Dickinson 
Susan Elliott 
Linda Feldmann, SNC Faculty/Staff
Jeni Funk 
Cathy Geimer
Linda Grzeca
April Strom-Johnson
Nancy Kusch
Arlene Marker
Becky Merchak
Casey Niesen
Emily Terrell Paulsen
Lauren Pritzl
Regina Reale
Lyn Rotter
Laura Sager
Laurie Sewall, SNC Alumni
Julie Sipiorski
Sharon Stodola Eslien
Stacey Swaer
Barbara Vitchus
Judy Ward
Kay Waugh
Mary Young

Tenor
Barbara Basche, SNC Alumni
Lyle A. Becker
Brent Brayko
Joshua Errer
Wayne Garman
Aaron Hitz
Bill Jones
John Krueger
John Lemke
David L. Orchard
Robert Richter
Jim Ruotsala
Tom Schumacher
Ted Van Egeren

Bass
Brian Brooks
Doug Brown
Joseph M. Chojnacki
William M. Dichraff 
Warren Elliott
George Freeman
Bruce Glassco, SNC student
Charles Hagen
Tom Hamilton
Dr. Sergio Heredia
Franz Igler
Nathan Jaschob
James Marker
Bruce McLeod
Robert Murphy
H. Jeffrey Rafn
Jim Sanders, SNC Alumni
William Sands
Norman J. Schroeder MD
Clark Steinhardt
Alex Stensaas
Richard J. Suslick
Erik Torkelson
Robert Tuszynski

Board of Directors 
Jeff Verkuilen, President
Sandra Walden, Vice-President
Elizabeth Miller, ex-officio, Treasurer
Alex Stensaas, Secretary
Kay Clausen
Marcia Ellis
Thomas Hamilton
Megan Heintzkill
Sergio Heredia
April Strom-Johnson
Amy Kundinger
Bill Sands
Tom Schumacher
Barbara Vitchus
Tami Witter
Josh Fields, ex-officio, Administrative Specialist
Kent Paulsen, ex-officio, Artistic Director

The Board of Directors of the Dudley Birder Chorale, with representatives from both the Chorale and wider community, provides oversight and direction to the activities of the Chorale.  The Board ensures that the mission of the Chorale is being met and kept in consistent and continual awareness.  This active and dedicated Board acts as both a guide and an advisor to the Artistic Director for the operations of the Chorale.  The Board engages regularly in both short-range and long-range planning for the Chorale.  Board members make the commitment to regularly attend board and committee meetings, and to provide an annual financial contribution to the Chorale.  The Board members are assigned to one or more committees which focus on the Board members' areas of interest and expertise; these areas of service include determining music performed and venues used, engaging in marketing efforts to grow the audience and public awareness, addressing members' satisfaction and concerns, and ensuring financial accountability and stability. 
Creative Committee: Alex Stensaas (chair), Marcia Ellis, Tom Hamilton, Barbara Vitchus, Jeff Verkuilen, Sandra Walden, Tami Witter.
The Creative Committee aids in crafting the artistic content of each Dudley Birder Chorale performance.
Development Committee
: Megan Heintzkill
(chair),
Kay Clausen, Amy Kundinger, 
Tom Schumacher,
Alex Stensaas
The Development Committee aids in furthering the Chorale's mission through fundraising and donor relations. 
Finance Committee
: Elizabeth Miller
(chair),
Tom Hamilton, 
Tom Schumacher,
Jeff Verkuilen
The Finance Committee oversees and aids in budget development and approval.
Membership Committee: Sergio Heredia (chair), April Strom-Johnson, Bill Sands, Alex Stensaas
The Membership Committee focuses on member recruitment, retainment, and fostering relationships and building community within the Chorale.
Personnel Committee: Barbara Vitchus (chair), Tom Hamilton, Sergio Heredia
The Personnel Committee recruits the members of the Board of Directors.