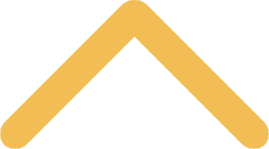 Meal Dollars vs. Custom Cash
Meal dollars is an account that is connected with your meal plan. The meal dollar account is a declining balance account that is based on which plan you are signed up for. Meal dollars must be used within each semester and the balance does not carry over from one semester to the next. Meal dollars can be used at the following locations:
Box Office – for events that serve food
Campus Vending Machines
Custom Cash
Custom Cash is an optional declining balance account that St. Norbert College makes available on your SNC ID Card for your convenience. You can add Custom Cash to your SNC ID Card online using a credit card. Simply log into your
Knightline Account
, click on the Bursar Office link, then click on the Custom Cash link. The credit cards accepted are Visa, MasterCard, Discover and American Express. A per transaction convenience fee of approximately 2.75% is assessed by the provider.
You may also add Custom Cash to your SNC ID Card at the Bursar's Office (cash or check only). Please note that Custom Cash additions can no longer be charged to your Bursar's account. For your convenience, there is a no-fee ATM in the lobby of Todd Wehr Hall.
You may use your Custom Cash account until you graduate or withdraw from school. Custom Cash accounts with a $25 or higher balance are refundable. Custom cash can be used at the following campus locations:
Campus Vending Machines
Residence Hall Laundry Facilities
Custom Cash can also be used for our Merchants Online program. This program includes the following De Pere area businesses:
Gallagher's Pizza
Ebert and Gerbert's
De Pere Y-Mart