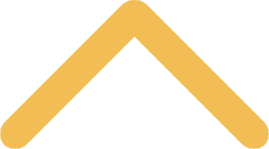 St. Norbert Collaborative: Center for Undergraduate Research
What do Peter Rabbit and Charles Darwin have in common? What are the genetic differences between North American and European invasive snails (Bithynia tentaculata)? How difficult is it to create a square-wheeled bicycle that can race smoothly over a surface? What graphic design elements are essential for creating convincing rock-and-roll concert posters and t-shirts? Why are businesses adopting different environmental practices as they strive to become "green"?

These are only a few questions that have been investigated at the St. Norbert Collaborative, which provides resources to help you participate in undergraduate research, scholarship and creative activities.

Undergraduate research allows you to work collaboratively with one or more faculty members on real-world scholarly and creative projects. The benefits of such research are great: building your self-confidence, challenging you to dig deeply in important issues, improving your research and communication skills, and providing the potential for professional publications and presentations.

Why Participate in Collaborative Research?
Discover the many benefits for students who decide to participate in undergraduate research.

Undergraduate Research Programs
Learn about undergraduate research opportunities within the St. Norbert Collaborative.

Other Collaboration Opportunities
Check out undergraduate research opportunities outside of the St. Norbert Collaborative.

Undergraduate Research Forum
Every spring, students are invited to present their undergraduate research undertaken through various opportunities at the St. Norbert Collaborative Undergraduate Research Forum.

Resources
Resources available for undergraduate research at the national level.