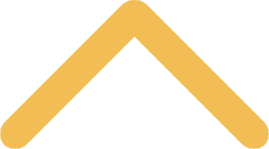 Research Opportunities
Research projects involving undergraduate students can begin in several ways, including:
Faculty-initiated research
Student-initiated research
Classroom-initiated research
Programs Currently Available to Undergraduates
Students and faculty members who are involved – or would like to become involved – in collaborative research are encouraged to apply for funding. There are several sources of funding available as follows: 
Summer Undergraduate Research Fellowship
The SURF program at St. Norbert College creates a space for authentic and meaningful faculty-student research collaborations. It aims to develop students of promise into well-rounded, independent thinkers by providing guidance as students create scholastic artifacts in an intensive summer program. The SURF program fosters scholarship, vocation and community through scheduled events including weekly professional, social and personal development workshops, frequent scholarship meetings, and daily SURF lunches. These events occur outside specific research done within student-mentor pairs. The SURF program culminates with each student presenting their research artifact at an invited research event. The SURF program is discipline inclusive and values multiple perspectives on scholarship, mentoring and approaches to research.
Professor Raquel Cowell
,
Professor Terry Jo Leiterman
 or 
Professor Jamie Lynch
.
National Conference on Undergraduate Research (NCUR) Grants
The St. Norbert Collaborative provides travel grants to help offset the cost for students to attend and present their research or creative scholarship at the National Conference on Undergraduate Research (NCUR). One grant is awarded annually to each of the academic divisions: natural sciences, social sciences and humanities.
Collaborative Research Grants
The St. Norbert Collaborative offers opportunities in research, scholarship and creative activities for both new and ongoing projects. Funding is available for student-faculty collaborative partnerships in the Summer/Fall and in the Spring.
Student Academic Travel Grants
The Student Academic Travel Fund is designed to help students defray the cost of participating in academic conferences and competitions. Grants are available for students who attend these events, as well as students who present their original work at academic conferences and competitions.