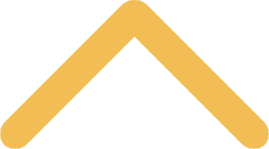 Research Opportunities
Research projects involving undergraduate students can begin in several ways, including:
Faculty-initiated research
Student-initiated research
Classroom-initiated research
McNair Scholars Program
McNair Scholars Program
This program prepares participants for doctoral studies through involvement in research and other scholarly activities. Participants are from disadvantaged backgrounds and have demonstrated strong academic potential. Institutions work closely with participants as they complete their undergraduate requirements, and encourage participants to enroll in graduate programs and then track their progress through to the successful completion of advanced degrees. The goal of the McNair Scholarship program is to increase the attainment of Ph.D. degrees by students from underrepresented segments of society.

Programs Currently Available to Undergraduates
Students and faculty members who are involved – or would like to become involved – in collaborative research are encouraged to apply for funding through the St. Norbert Collaborative. The Collaborative provides several funding opportunities for collaborative projects; this variety ensures that the unique needs of each project will be addressed.

National Conference on Undergraduate Research (NCUR) Grants
The St. Norbert Collaborative provides travel grants to help offset the cost for students to attend and present their research or creative scholarship at the National Conference on Undergraduate Research (NCUR). One grant is awarded annually to each of the academic divisions: natural sciences, social sciences and humanities.

Collaborative Research Grants
The St. Norbert Collaborative offers opportunities in research for both new and ongoing research projects.

Student Academic Travel Grants
The Student Academic Travel Fund is designed to help students defray the cost of participating in academic conferences and competitions. Grants are available for students who attend these events, as well as students who present their original work at academic conferences and competitions.