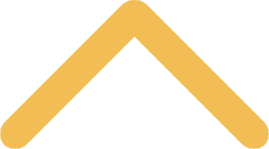 Frequently Asked Questions
Do we need tickets for Commencement?
Yes, each graduate will be allotted four tickets, which will be distributed at the Cap & Gown Event which will take place on Thursday, April 30th from 6-8 p.m., in the Walter Theatre Lobby. Tickets are required for all guests, regardless of age or size. This is to comply with a safety requirement to assure an accurate building occupancy count in case of an emergency. Due to the length and nature of the Commencement ceremony, guests are discouraged from bringing young children into the arena.

What if we have more than four people who want to attend?
The Commencement ceremony will be broadcast live in three overflow seating locations: the first-floor presentation room in the Miriam B. and James J. Mulva Library, the lower-level lounge in the Ray Van Den Heuvel Family Campus Center and the Ft. Howard Theater of the Bemis Center. These locations are appreciated by older and younger guests who are not able to sit for long periods of time and prefer to move around during the ceremony. No tickets are required for the overflow seating. 

Up to two additional tickets per graduate may be requested. Additional tickets are not guaranteed; they will be distributed on a first-come, first-served basis. Those interested should complete the waitlist form. If you need additional tickets you must complete this form prior to March 31.

How early should we arrive for the Commencement ceremony?
All seating is on a first-come basis and the arena doors will be open beginning at noon. Please be seated by 1:20 p.m.

Will you have special seating for persons with disabilities?
Seating in the arena is a mixture of bleachers and folding chairs on the floor. Guests using wheelchairs and others with limited mobility will be accommodated in a designated handicapped section on the floor. Ushers will be available to assist. Due to limited space, only one companion may sit with each person requiring seating in this section.

On our arrival to campus, where can we park?
All campus parking lots are available for Commencement parking. Please refer to the campus parking map. Handicapped parking is available in lot P5. Vehicles must have a handicapped permit displayed.

Some city streets will be available for parking. Please park properly and legally. Street parking requires a four-foot set-back from driveway entrances. Please cooperate in allowing emergency vehicle access by not parking on the dead-end streets south of campus. Also, the college asks your cooperation in not parking on college-owned or public lawns in the neighborhood before or after Commencement.

How long is the Commencement ceremony?
The Commencement ceremony will last approximately two hours.

In what order will the graduates proceed into the Schuldes Sports Center?
The Commencement procession will enter from the back of the arena promptly at 1:30 p.m. in the following order:
ROTC Color Guard
Masters (Graduates)
Seniors (Graduates)
Faculty
St. Norbert College Trustees
Ceremony Participants
Graduates will enter in columns of two:
Master's degree and BA graduates on south side of aisle (right as looking at stage)
BBA, BM, BS and BSN graduates on north side of aisle (left as looking at stage)
For exiting, the ceremony participants will leave first, followed by the faculty and the new St. Norbert College alumni. The arena lights will be on so you can take pictures of the graduates in procession.

Will a professional photographer take pictures as diplomas are distributed or will I be allowed to take pictures from in front of the stage?
The college photographer will capture the moment of each graduate being congratulated by President Brian Bruess. This color photo is free and will be mailed to each graduate in early June, along with a form to order extra prints for a nominal fee. 

You may also take your own photos, but we ask for your cooperation. Ushers will be in the area just to the left of the stage and will help you get positioned for a good photo shortly before your graduate crosses the stage. Please return to your seat immediately after taking your photos.

Will Commencement be televised?
No.

Will Commencement be streamed live on the internet?
Yes, the Baccalaureate Mass will be streamed at 9:15 a.m. and the Commencement ceremony will be streamed at 1:30 p.m. Just follow the link on the Commencement home page. Both events will also be broadcast in four overflow seating locations: first-floor presentation room in the Miriam B. and James J. Mulva Library, Ed's Cafe in the Mulva Library, lower-level lounge in the Ray Van Den Heuvel Family Campus Center and the Ft. Howard Theatre in the Bemis Center. 
Will there be a first aid station at Commencement?
First aid will be available in the second-floor health and wellness offices in the Mulva Family Fitness & Sports Center during the Commencement ceremony. St. Norbert College registered nurses will staff the first-aid station. Loaner wheelchairs will be available upon request.

Is smoking allowed on campus?
St. Norbert College is now a tobacco-free campus.  Smoking is not permitted in any college building or on the college grounds. Please respect this campus policy which was instituted by the SNC Student Government Association.