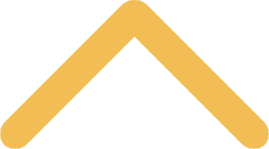 2020 Commencement Speaker: Brigadier General, Jill Lannan '85
Brig. Gen. Jill A. Lannan serves as the Air National Guard Assistant to the Commander, 24th Air Force and Air Forces Cyber, Joint Base San Antonio-Lackland, Texas. Twenty-fourth Air Force personnel build, extend, operate and defend the Air Force portion of the Department of Defense global network. The general provides assistance to the commander on behalf of the Air National Guard with cyberspace capabilities facilitating combatant commanders with trained and ready cyber forces which plan and conduct cyberspace operations. Twenty-fourth Air Force comprises the 67th and 688th Cyberspace Wings, as well as the 624th Operations Center.
General Lannan was commissioned into the U.S. Army in May 1985 as a Distinguished Graduate of the ROTC after earning her bachelor degree in foreign languages, French and Spanish, from Saint Norbert College, DePere, Wisconsin. She has been assigned to numerous operations, command and staff positions in the U.S. Army from June 1985-1992, and the Washington Air National Guard since February 1993. These assignments include Signals Intelligence Platoon Leader, Executive officer, G2 Operations Officer, Chief of Intelligence, Detachment Commander, Squadron Commander, Mission Support Group Commander, Vice Wing Commander and Wing Commander. Prior to her current assignment, General Lannan served as Commander of the 194th Wing, Camp Murray, Washington.
Education
1985 Bachelor of Arts, Foreign Languages, French/Spanish, St. Norbert College, De Pere, Wis.
1993 Washington State Teaching Certification, French/Spanish, Saint Martin's College, Lacey, Wash.
1995 Squadron Officer School, by correspondence
2001 Air Command and Staff College, by correspondence
2006 Air War College, by correspondence
2010 Joint Task Force Commander Training Course, Peterson Air Force Base, Colo.
2016 CAPSTONE General/Flag Officer Course, Fort Lesley J. McNair, Washington, D.C.
Assignments
June 1985–December 1985, Student, Military Intelligence Officer's Basic Course, Fort Huachuca, Ariz.
January 1986–September 1989, Signals Intelligence Platoon Leader, Executive Officer, and Operations Officer, 25th Infantry Division (Light), Schofield Barracks, Hawaii
October 1989–March 1990, Military Intelligence Officer's Advanced Course, Fort Huachuca, Ariz.
March 1990–March 1991, Division Artillery S2, 9th Infantry Division, Fort Lewis, Wash.
March 1991–August 1992, G2 Operations Officer, 1 Corps, Fort Lewis, Wash.
February 1993–July 2002, Intelligence Officer and Detachment Commander, 111th Air Support Operations Squadron, Camp Murray, Wash.
July 2002–December 2003, Commander, Detachment 1 Headquarters, Washington Air National Guard, Camp Murray, Wash.
December 2003–September 2007, Commander, 262d Information Warfare Aggressor Squadron, McChord AFB, Wash.
September 2007–May 2009, Commander, 194th Mission Support Group, Camp Murray, Wash.
May 2009–May 2013, Vice Commander, 194th Regional Support Wing, Camp Murray, Wash.
June 2013–May 2015, Commander, 194th Wing, Camp Murray, Wash.
May 2015–August 2015, Chief of Staff, Washington Air National Guard, Camp Murray, Wash.
September 2015–Present, Air National Guard Assistant to the Commander, 24th Air Force, JB San Antonio-Lackland, Texas
Major Awards and Decorations
Legion of Merit Meritorious Service Medal with silver and bronze oak leaf clusters
Air Force Commendation Medal with oak leaf cluster
Army Commendation Medal Air Force Outstanding Unit Award with two oak leaf clusters
National Defense Service Medal with bronze star
Global War on Terrorism Service Medal
Army Overseas Service Ribbon
Armed Forces Reserve Medal with hourglass
Effective Dates of Promotion
Second Lieutenant May 19, 1985
First Lieutenant Nov. 22, 1987
Captain Sept. 1, 1989
Major Nov. 2, 1996
Lieutenant Colonel July 25, 2002
Colonel April 19, 2008
Brigadier General Sept. 1, 2015