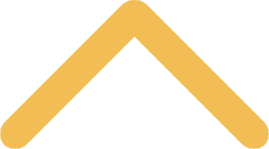 Frequently Asked Questions
Who pays for Early College Credit Program courses and how?
According to a formula devised by the Department of Public Instruction each year, the school district pays a private school fee of approximately $644 per course. The specific amount is determined in October for a particular school year. School districts will be billed this amount along with books and course fees. Districts are to pay the college within 30 days after the semester ends.

If a student withdraws prior to completion of the semester, fees will be handled on an individual basis. If a student receives a failing grade in a course, the student's parent or guardian is required to reimburse the school district if requested.

Course grades become part of your permanent college academic record. Poor or failing grades in an Early College Credit Program course could cause you to be placed on academic probation when enrolling in college after high school graduation. This could, in turn, jeopardize your access to financial aid.

Does the Early College Credit Program apply to courses offered during evenings or weekends? What about summer school?
A student may take an Early College Credit Program course during or after regular school hours as long as the course is offered during the high school's regular academic year (SNC's Fall, J-Term or Spring semesters). The Early College Credit Program does not apply to Summer Session courses.

Why does St. Norbert need my Social Security Number?
Please note that all Early College Credit Program registration forms request that you provide your Social Security Number. This number is used solely for internal identification purposes and is not shared with others. Not supplying your Social Security Number will make later retrieval of your grade history more difficult and time consuming if you do not have your St. Norbert College ID number. International students may not have a U.S. Social Security Number; if this is your situation, please let the director of the Early College Credit Program know and other arrangements will be made.

Will I receive a St. Norbert College identification card?
During orientation, we will go to the Michels Commons lobby to have your ID picture taken. You will need your ID to purchase books in the bookstore. Your ID will also be needed to use the library and to log on to the SNC computer system. Your St. Norbert College ID number can found on your student ID card. It is a 10-digit number and is needed to identify you at St. Norbert College. You will need that number whenever contacting anyone at SNC or when ordering transcripts.

Where do I get my books?
Students need to purchase textbooks at the campus bookstore in Todd Wehr Hall. The cost of textbooks is invoiced back to the high school by the bookstore.

Where should I park?
During orientation, you will need to register your vehicle with the parking office and get a parking "hanging pass" to park in the assigned lot, Lot #14, across from the Kress Inn. See our parking map.

Can I use the campus library?
Absolutely! As a SNC student you enjoy full library privileges. The Mulva Library resources can be access remotely – at your school or home – by using your SNC ID number on campus. You can access databases and many full-text articles from academic journals. You may use these resources for any of your courses, not just your Early College Credit Program courses, as long as you are enrolled as an Early College Credit Program student.

How do I add or drop a course once the semester starts?
If you feel your class selection is not a fit for you for any reason, you may drop the class without financial obligation by either you or your district before the add/drop deadline. Visit the registrar's office in Todd Wehr to pick up an add/drop slip, ask your professor to sign off on your add/drop, contact the Early College Credit Program office and return the add/drop slip to the registrar's office by 4 p.m. on the first Thursday of classes.

How do I get my SNC grades sent to another college or university?
Courses you take through the Early College Credit Program will appear on a St. Norbert College transcript. This is your official record of enrollment at the college and is maintained by the office of the registrar. You must request an official transcript from St. Norbert College to be sent to the university or college you are attending (unless you are coming to SNC, then no transcript is needed) in order to transfer your credits. Contact the university you are attending to find whether the transcript needs to be a hard-copy or electronic version. The fee for each transcript is $10.
St. Norbert College transcripts are ordered online through the National Student Clearinghouse. A link to this request form can be found on the registrar's website. Very important! When filling out the request form, remember to mark the box "hold for grades." This will ensure that only complete transcripts will be sent to your institution, saving you both time and money.