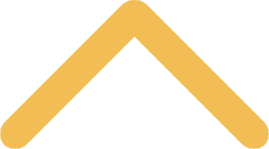 ALIVE Apprentices
What Do Apprentices Do?
ALIVE apprentices are matched up with an upperclass mentor and assist in planning and running programs for the residence hall in which they live. The programs are intended to help students explore questions about values, beliefs, purpose and callings in life.

Most programs are spiritual in nature and are aimed at students of all faith backgrounds and points in spiritual development. Other programs are social in nature and are meant to build community within the hall and on campus. Learn more about the ALIVE Team and check out examples of ALIVE programs currently going on in the halls.
Students currently live and serve in Bergstrom, Madelaine/Lorraine, and Sensenbrenner Halls.
Arrive to campus a few days early to meet fellow ALIVE peer ministers and begin training for the position.
Work approximately 6-8 hours per week throughout each semester.
Assist your assigned mentor in planning and implementing weekly spiritual programs in your hall.
Build relationships with the residents and the residential life staff in your hall.
Be an active member of your hall and a positive role model for your peers.
Plan a campus-wide event with fellow apprentices.
Attend ALIVE large group meetings, reflection groups, workshops and other team training and events.
Treat the ALIVE work as your primary commitment outside of classes.
Who Should Apply for Apprenticeships?
Incoming first-year St. Norbert students of any faith tradition.
Students who are asking questions about faith, life and purpose – answers not required!
Students interested in growing in their spirituality and in their leadership skills.
Students who have participated in and/or planned activities with a focus on faith and spirituality.
Students with experience in leadership roles or with a clear potential for growth in leadership.
Students comfortable with sharing their faith with other students and walking with them on their faith journeys.
hourly wage for 6-8 hours per week