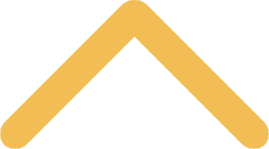 Accounts Payable
The primary purpose of the Accounts Payable department is to pay the college's financial obligations in a timely manner and in accordance with college policies and federal and state laws. Types of payments include:
Payments to vendors for goods and services. A vendor is considered a person or company selling goods or services. New vendors require a completed Vendor Information Form.
Reimbursements to employees for appropriate business related expenses
Travel advances
Payments are issued on a weekly, Thursday, payment cycle. Payment requests (complete and authorized) must be received in Accounts Payable (Todd Wehr M16) by noon on the previous day to be included in a Thursday payment cycle. Variations in the payment schedule may occur in the case of holidays or other special timing situations such as year-end cutoff deadlines and will be announced ahead of time in SNC News.
Form
Purpose
Requisition Form

 

Use this form to request payments for goods or services. Do not use for Budget Transfers or Journal Entries.
Travel and Expense Reimbursement/Advance Reconciliation Form

To request reimbursement to employees for reasonable and necessary business related expenses.
To reconcile employee advances by determining balance to be reimbursed or advance amount to be returned.

Advance Request Form

 

To request an advance of funds.
Vendor Information Form
To collect required information for new vendors.
Missing Receipt Form

To substantiate expenses submitted for reimbursement in cases where original receipts cannot be produced. This form should be used on an exception basis. Original receipts are required by the Travel and Expense Reimbursement Policy.

ACH Authorization Form


Employee reimbursement payments are made through Accounts Payable electronic direct deposit. The ACH Authorization form is required to collect necessary bank information and to authorize electronic funds transfer.



Wisconsin Sales Tax Exemption Form

To substantiate the college's exemption from Wisconsin sales tax on qualified purchases. This from is to be used for official college business only. Forms are available from the Accounts Payable department.

W-9 Request for Taxpayer Identification Number

Form W-9 is a federal form used to request the taxpayer identification number (TIN) of a U.S. person (including a resident alien) and to request certain certifications and claims for exemption.

Purchase Order Form
To be used in cases where a vendor requires orders to be made on a purchase order. Forms are prenumbered so are not available on the web. Paper forms can be picked up in the Bursar Office, TW-127.
St. Norbert College is required to withhold taxes for certain types of payments.
WI Non-Resident Entertainer Tax
Wisconsin law requires "nonresident entertainers" to file a bond or cash deposit if the accumulative total contract price for a performance(s) in Wisconsin exceeds $7,000.  If the nonresident entertainer or public speaker does not show proof of this occurrence, state law requires that the College deduct 6% of the total contract price and remit said amount as withheld for state income tax purposes.
Non-Resident Alien Taxation


Payment to Foreign Vendors:

 Payments to foreign vendors for services (honorarium, consulting, etc.) are generally subject to additional withholding.  Please contact the Accounts Payable office for assistance prior to initiating payment.  Accounts Payable will request the purchasing department obtain a Form

W-8BEN

from the vendor. 

The Internal Revenue Code requires the withholding of tax on residents of countries other than the U.S. (non-resident aliens) unless a tax treaty exists.  Payments to foreign persons paid U.S. source income must be reported to the payee and IRS on IRS Form 1042-S, Foreign Person's U.S. Source Income Subject to Withholding on an annual basis. 

A non-resident alien is subject to tax only on U.S. source income.  The College must file Form 1042-S to report amounts paid to foreign persons from sources in the United States.  This includes interest, dividends, rents, salaries, wages, payments to independent contractors, scholarships, or other gains, profits or income unless specifically exempted under the Internal Revenue Code. 

Withholding on payments to non-resident alien independent contractors must generally be at the statutory rate of 30%.  
Raffle Reporting Requirements and Federal Income Tax Withholdings
Reporting Raffle Prizes: St Norbert College must report raffle prizes if (a) the amount paid reduced, at the exempt organization's option, by the wager (the amount a person paid for the chance to win a prize), is $600 or more; and (b) the payout is at least 300 times the amount of the wager.  Form W-2G is used to report this.

Withholding Tax on Raffle Prizes: St Norbert College must withhold 25% from the winnings and report this amount to the IRS on Form W-2G if the winnings are more than $5,000 (Prize minus cost of ticket).

An organization is required to withhold 28% of the total proceeds if (1) the prize is otherwise subject to reporting (the amount of the prize, less the amount wagers, is $600 or more and 300 times the amount of the wager), and (2) the winner fails to furnish a correct taxpayer identification number.

For noncash prizes, the winner must pay the organization 25% of the fair market value of the prize minus the amount of the wager.
What is the current mileage reimbursement rate?
Current rate
Is there a list of common expense accounts with descriptions? Yes, common expense accounts
Which form is used to request a vendor payment? Use the standard Requistion Form .  For efficiency, payment requests should be made using a Requisition Form. Any other forms should be preapproved by accounts payable staff to insure all necessary authorizations and system input information is collected. Payment requests received without all of the necessary authorizations, coding, documentation or other payment requirements will cause delays and may result in errors or miscommunications.  
What supporting documents should be included with a vendor payment request?  Standard accounting procedures require appropriate authorization and supporting documentation in support of payments. Documentation should be in such form as to justify an expense to an inquiry by an auditor or tax authority. Usually a supplier's invoice is considered acceptable supporting documentation. The requesting budget manager or department has primary responsibility to insure that appropriate authorization and supporting documentation is included with any payment requests. 
When are checks processed and what is the deadline for requesting checks?  Payments are issued on a weekly, Thursday, payment cycle. Payment requests (complete and authorized) must be received in Accounts Payable (Todd Wehr M16) by noon on the previous day to be included in a Thursday payment cycle.
How do I request a cash advance? Complete the Advance Request Form and submit to Accounts Payable.
What if I need a check to a vendor to be picked up or returned to me?  All checks will be mailed to the vendor's address unless special mailing instructions or pick-up is clearly noted on the Requisition Form. 
What do I do with a credit invoice? A credit invoice should be submitted to Accounts Payable just like an invoice to be paid.
I need to pay a speaker who is from another country, are there any special forms I need to complete?  Yes, payments to non U.S. citizens are subject to unique federal income reporting and withholding rules. Please see Non-Resident Alien Taxation for additional details.
Is the College required to pay Wisconsin sales tax on its purchases?  No, as a 501(c)3 organization, St. Norbert College is exempt from paying Wisconsin sales tax on purchases.