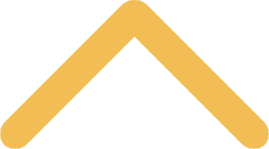 Advising and Placement Testing
Advisement takes place on the second day of summer orientation. 

You'll meet with your individual advisor and discuss your high school record, questions you have about the curriculum and possible first-year courses. Together with your advisor, you'll determine likely courses based on your interests, probable major, course availability and core curriculum requirements.

Class Schedules
You'll receive your fall semester schedule during your advisement meeting. The standard academic course load at St. Norbert is four courses per semester (the equivalent of 16 credit-hours). A typical first-year student schedule contains two or three general/core courses, a course in your major and possibly an elective (if only two general/core courses are taken).

Changing Class Schedules
You can address schedule modifications when you meet with your permanent academic advisor the day before classes begin, or in July and August on the registrar's website. You may also change courses during the "drop-add" period, which extends through Thursday of the first week of classes.

A Special Note About the June Orientation Sessions
Advisors register students during each orientation session. They do make an attempt to fill all classes evenly; however, keeping classes open for students who register in the later session(s) is not always possible. If you're unable to attend an early session, you might not have first choice on class selection, but you will definitely get the classes you need. 

Early Advisement Meetings and Scheduling
Due to staffing and faculty availability, we're unable to arrange special advisement meetings or early registration outside the orientation schedule. If you can't make any of the orientation sessions scheduled, there will be an opportunity to register with an advisor over the phone in August.

Summer Faculty Advisors
The faculty advisor you meet with during Summer Orientation more than likely will not be your permanent academic advisor. Summer faculty advisors are trained specifically to deal with new-student scheduling. During Week of Welcome in the fall, you'll have an opportunity to meet with your permanent academic advisor.

The Writing Placement Essay
We ask that you complete a written essay prior to attending Summer Orientation. Find more information about the written essay on the writing placement website.
 
In the essay, you should demonstrate your ability to express ideas clearly and concretely in an organized way. Essays are read by faculty and assessed according to specific criteria of general college writing skills – clear focus and thesis, depth of content, organization, paragraph development, word usage, grammar and mechanics. Do your best on this essay. It helps us place you appropriately within our curriculum.

If you have any questions about the writing sample, just contact the writing program director.

The Modern Language Placement Exam
Students will take the modern language placement exam during Summer Orientation. If you have any questions about the exam, please contact Ann Hintz.

Special Accommodations for Placement Tests
If you have any special accommodations for taking placement tests, Academic Support Services is available to help. You can reach them at 920-403-1321 before the day of testing to arrange services.

Math Survey and Placement
All students take the math survey and placement test. Calculators may not be used during testing. This test helps us place you appropriately within our math curriculum. The math survey and placement test is taken during summer orientation.