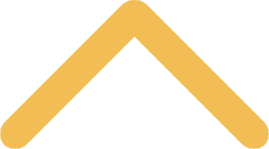 Frequently Requested Data
College Address
St. Norbert College
100 Grant Street
De Pere, WI 54115-2099
Mission Statement
St. Norbert College, a Catholic liberal arts college embracing the Norbertine ideal of communio, provides an educational environment that fosters intellectual, spiritual and personal development. Read the full
mission statement
.
College Description
St. Norbert College, founded in 1898, is the only college in the world to combine the liberal arts, Catholic and Norbertine traditions. The college is co-educational and primarily residential, with 38 buildings on 93 acres on the west bank of the Fox River in De Pere, Wis. The internationalized curriculum of the college emphasizes career preparation within the tradition of a liberal arts and sciences education, and encourages students of all religions to develop their full potential in understanding and serving their world.
For more information, visit the college's
fast facts
page.
National Recognition

St. Norbert College has received national recognition for its success in fulfilling its educational mission. The John Templeton Foundation lists St. Norbert among institutions with exemplary student leadership programs and names it as one of the institutions on its "Honor Roll for Character-Building Colleges."
Congressional District
Wisconsin 8th District
Federal Tax Identification Number or Employer Identification Number (EIN)
39-1399196
DUNS Number
010241867
Listing in the Official Catholic Directory, Published by P. J. Kennedy & Sons
P. 534 of the 2009 edition
Indirect Cost Rate
St. Norbert College's indirect cost rate is 45.3% of direct salaries and wages including all fringe benefits, as established by the Department of Heath and Human Services, effective 6/01/14 to 5/31/20.
Fringe Benefit Rate
30% of salaries and wages during the academic year; 7.65 % of salaries and wages during the summer.