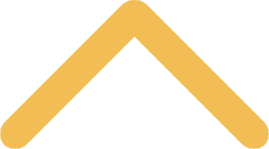 Grant History
St. Norbert College has a long history of external grant funding. Faculty and staff have received funding from large government agencies such as the National Institute of Health and the National Science Foundation, state funders such as the Wisconsin Department of Public Instruction, and private funders such as the Lilly Endowment and the Kresge Foundation.

This list represents all external funding received by SNC faculty and staff since 2000. Over the past ten years, the college has received over $8.5 million in external funding. If you have any questions about specific grants or have additions to this list, please contact Sarah Ryan. 

*Entries written in red and bolded indicate that that program is currently being funded.
2010-Current
2016 
Wabash Center Summer Fellowship Program, funding for research on "Teaching and Trauma in the Liberal Arts Classroom", Kathleen Gallagher Elkins
NCAA CHOICES, Tom Doughman, funding for alcohol abuse and prevention activities, $30,000
2015
Wisconsin Department of Public Instruction, Pre-College Summer Program, Bola Delano, $58,000
National Endowment for the Arts, ArtWorks program, Katie Ries, funding for "Greening the Bay" Artist Residency, $10,000
National Geographic Education Foundation, Mark Bockenhauer, funding for Wisconsin Geographic Alliance, $77,458
Teaching with Primary Sources Midwest Regional Grant Program, Mark Bockenhauer, The Library of Congress for Badgers: Maps and Images as Primary Documents for Wisconsin Educators, $19,990
National Endowment for the Humanities, Preservation Assistance Grant, Shan Bryan-Hanson, funding for preservation equipment and supplies, $6,000
2014
Greater Green Bay Community Foundation, Stephen Rupsch, funding for Running North: The Green Bay Project, $5,000
Wabash Center, Teaching Religion and Theology to a Changing Student Body, Mara Brecht, funding for colloquia on "Millenial Students and the Pedagogy of Comparative Theology", $19,782
National Geographic Education Foundation, Mark Bockenhauer, funding for Wisconsin Geographic Alliance, $71,998
US Geological Survey, Anindo Choudhury, research, $32,000
Great Lakes Higher Education Guaranty Corporation, Bridgit Martin, funding for STAR and SuperSTAR programs, $72,875
Teagle Foundation, Online Competencies Curriculum, Raechelle Clemmons, $280,000
2013
WisItalia, Kristina Reignier, funding for Italian language program, $500
National Endowment for the Humanities, Bridging Cultures Bookshelf, Muslim Journeys, Sally Cubitt, collection of Muslim culture resources
National Endowment for the Arts, ArtWorks program, Shan Bryan-Hanson, funding for exhibition and catalogue on Howard Pyle in Wisconsin, $20,000
Leadership Through New Communities of Knowledge, Kristin Vogel, participation in the network for academic library advancement and development, $1,000
Great Lakes Higher Education Guaranty Corporation, Bridgit Martin, funding for Start Right tutoring program, $81,565
National Endowment for the Humanities, Sally Cubitt, Muslim Journeys: Let's Talk About It program, funding for public programming related to Muslim culture resources, $3,500
Great Lakes Higher Education Guaranty Corporation, Bridgit Martin, funding for the STAR program, $62,672
Great Lakes Higher Education Guaranty Corporation, Mandy Nycz, Erica DeQuaine, funding for student internships, $150,000
National Geographic Education Foundation, Mark Bockenhauer, funding for Wisconsin Geographic Alliance, $67,321
National Endowment for the Humanities, Preservation Assistance grant, Shan Bryan-Hanson, funding for preservation assessment of the College's art collection, $6,000
Wisconsin Sea Grant, Virulence actors and control of the fish pahtogen Flavobacterium columnare, David Hunnicutt, $20,048
Wisconsin Department of Public Instruction, Pre-College Summer Program, Bola Delano, $54,000
2012
Wisconsin Campus Compact, AmeriCorps*VISTA, Nancy Mathias, valued at approximately $30,000
National Endowment for the Humanities, Enduring Questions grant, Joel Mann, Marcie Paul, $25,000
National Science Foundation, Transforming Undergraduate Education in STEM fields, Tim Flood, Scott Kirst, "Transforming Geoscience Preparation for K-8 Pre-Service Teachers: Including Testing the Significance of an Intensive Field-based Experience," $190,386
National Geographic Education Foundation, funding for Wisconsin Geographic Alliance, Mark Bockenhauer, $62,851
Great Lakes Higher Education Guaranty Corporation, funding for the STAR program, Bridgit Martin, $61,606
2011
Greater Green Bay Community Foundation, Bay Winds outreach quintet, Paula Brusky, $500
Wisconsin Department of Public Instruction, 2 summer pre-college programs, Bola Delano-Oriaran, $60,400
American Sociological Association's Sydney S. Spivack Program in Applied Social Research and Social Policy Community Action Research Initiative, collaborative research project "Extending the Branches of the Giving Tree," Beth Tarasawa, $2,600
Wisconsin Campus Compact, AmeriCorps*VISTA, Nancy Mathias, valued at approximately $30,000
Wisconsin Space Grant Consortium, Research Infrastructure program, research on "The Effects of Sedimentation and Particle Shape on Phytoplankton Growth," Terry Jo Leiterman, $5,000
Wisconsin Sea Grant Program, research on Genetic Analysis of Virulence Factors of the Fish Pathogen Flavobacterium Columnare, David Hunnicutt, $50,529
Wisconsin Humanities Council, mini-grant, Philosopher's Cafe, Leanne Kent, $2,000
2010
Wisconsin Department of Public Instruction, 3 summer pre-college programs, Bola Delano-Oriaran, $64,365
National Institute of Health, research, Ashley Hill-Soderlund, $110,936
National Science Foundation, undergraduate research, Jim Hodgson, $6,850
Wisconsin Campus Compact, AmeriCorps VISTA, Nancy Mathias, valued at approximately $30,000
Target, M3C Program, Nancy Mathias, $2,000
Midwest Campus Compact Citizen-Scholar Fellowship Program, scholarships, Nancy Mathias, 12 students receive $1,000 educational award
Council of Independent Colleges, regional gathering, Julie Massey, $9,500
Department of Education-FIPSE Appropriations, science building, Larry Scheich, $910,000
2005-2009
2009
National Institute of Health, collaborative research, David Bailey, $78,000 from a $1,093,750 grant
National Geographic Society Education Foundation, WIGA Alliance Planning Grant, Mark Bockenhauer, $29,300 (funding for Wisconsin Geographical Alliance housed at SNC)
Teagle/National Women's Studies Association Grant, Community Engagement as Related to Women's Studies, Karlyn Crowley, $80,000 (no direct funding but her participation is paid for)
Petroleum Research Foundation-SUMR, student research grant, Kari Cunningham, $3,500
Wisconsin Department of Public Instruction, 3 summer pre-college programs, Bola Delano-Oriaran, $74,700
National Science Foundation, undergraduate research, Jim Hodgson, $6,000
Institute of Museum and Library Services, Connecting to Collections Bookshelf, Felice Maciejewski, $800 value
Midwest Campus Compact Citizen-Scholar Fellowship Program, scholarships, Nancy Mathias, 13 students receive $1,000 educational award
Wisconsin Campus Compact, AmeriCorps VISTA, Nancy Mathias, valued at approximately $30,000
Green Bay Public School District, M3C program, Nancy Mathias, $4,500
Wisconsin Campus Compact, AmeriCorps VISTA, Jessica Schmechel, valued at approximately $30,000
2008
Wisconsin Department of Public Instruction, math/science partnership with Green Bay Public Schools and Wausaukee School District, Bonnie Berken, Kathy Muhs, $533,825
Nuesoft Technologies, student health management software, Barb Bloomer, $15,000
Wisconsin Department of Public Instruction, 3 summer pre-college programs, Bola Delano-Oriaran, $74,700
Wisconsin Campus Compact, AmeriCorps VISTA, Andrea Fults, valued at approximately $30,000
National Science Foundation, collaborative research, Jim Hodgson, $88,710
National Science Foundation, undergraduate research, Jim Hodgson, $7,000
National Endowment for the Humanities, preservation, Felice Maciejewski, $6,000
Loeb Classical Library Fellowship, manuscript preparation, Joel Mann, $23,750
Midwest Campus Compact Citizen-Scholar Fellowship Program, scholarships, Nancy Mathias, 15 students receive $1,000 educational award
Target Community Giving, M3C tutoring, Nancy Mathias, $1,000
Wisconsin Campus Compact, AmeriCorps VISTA, Nancy Mathias, valued at approximately $30,000
Association for Asian Studies China and Inner Asia Council, research, Wayne Patterson, $2,000
ASIA Network, Student Faculty Travel Fellowship, Ikuko Torimoto, $25,906
2007
American Chemical Society, Petroleum Research Funding, Kari Cunningham, $54,900
Wisconsin Foundation of Independent Colleges, Aging in America program, Tom Faase, $5,600
Wisconsin Campus Compact, AmeriCorps VISTA, Andrea Fults, valued at approximately $30,000
National Science Foundation, undergraduate research, Jim Hodgson, $6,000
Wisconsin Campus Compact, AmeriCorps VISTA, Nancy Mathias, valued at approximately $30,000
Midwest Campus Compact Citizen-Scholar Fellowship Program, scholarships, Nancy Mathias, 15 students receive $1,000 educational award
C. Charles Jackson Foundation, Emerging Leaders Program, Shelly Mumma, $9,000
2006
Department of Public Instruction, math/science partnership with Green Bay Public Schools, Bonnie Berken, Kathy Muhs, $252,570
Department of Education, Upward Bound program, Joycelin Berry, $347,000/ year
Wisconsin Foundation of Independent Colleges, insurance education, Paul Bursik, $5,000
National Science Foundation, STEM scholarships, John Frohliger, Bonnie McVey, Dave Pankratz, $500,000
National Science Foundation, undergraduate research, Jim Hodgson, $6,000
National Endowment for the Humanities, fellowship, Sabine Hyland, $40,000
Council of Independent Colleges, library workshop, Melanie Brown, Felice Maciejewski, $1,100
Green Bay Packers Community Quarterback Award, M3C Program, Nancy Mathias, $3,000
Midwest Campus Compact Citizen-Scholar Fellowship Program, scholarships, Nancy Mathias, 14 students receive $1,000 educational award
Wisconsin Campus Compact, AmeriCorps VISTA, Nancy Mathias, valued at approximately $30,000
Council for International Exchange of Scholars, Fulbright Distinguished Lectureship, Wayne Patterson
2005
National Geographic Society Education Foundation, WIGA Plan for Wisconsin, Mark Bockenhauer, $73,294 (funding for Wisconsin Geographical Alliance housed at SNC)
National Science Foundation, undergraduate research, Jim Hodgson, $6,000
Midwest Art Conservation Center, preservation assessment, Felice Maciejewski, $5,000
Lilly Endowment, STEV initiative, Julie Massey, $500,000
Midwest Campus Compact Citizen-Scholar Fellowship Program, scholarships, Nancy Mathias, 11 students receive $1,000 educational award
Target Community Giving, M3C tutoring, Nancy Mathias, $1,000
Wisconsin Campus Compact, AmeriCorps VISTA, Nancy Mathias, valued at approximately $30,000
Association for Asian Studies Northeast Asia Council, research, Wayne Patterson, $2,500
NEW Arts Council, art exhibition, Donald Taylor, $760
2000-2004
2004
U.S. Geological Survey-University of Arizona, cooperative grant, Anindo Choudhury, $10,000
Department of Housing and Urban Development- Appropriations, library, $111,769
National Science Foundation, collaborative research, Jim Hodgson, $110,930
National Science Foundation, undergraduate research, Jim Hodgson, $6,000
Wisconsin Campus Compact, AmeriCorps VISTA, Nancy Mathias, valued at approximately $30,000
School for International Training, research, Wayne Patterson
2003
Kresge Foundation, equipment award, Anindo Choudhury, $6,000
National Science Foundation, undergraduate research, Jim Hodgson, $6,044
Wells Fargo Bank, literacy program, Nancy Mathias, $2,000
International Paper, America Reads tutoring program, Nancy Mathias, $1,000
2002
Department of Education-Appropriations, teacher training, Bonnie Berken, Bola Delano-Oriaran, Tim Flood, Jim Hodgson, Reid Riggle, $400,000
Department of Housing and Urban Development-Appropriations, library, $240,000
National Science Foundation, undergraduate research, Jim Hodgson, $6,050
International Paper, America Reads tutoring program, Nancy Mathias, $2,500
NCAA, Got Sports? partnership with Boys and Girls Club, Nancy Mathias, $5,000
Association for Asian Studies Northeast Asia Council, research, Wayne Patterson, $2,500
2001
National Science Foundation, research instrumentation, Jim Hodgson, $82,254
National Science Foundation, undergraduate research, Jim Hodgson, $6,000
National Science Foundation, collaborative research, Jim Hodgson, $86,495
Andrew Mellon Foundation, research fellowship, Sabine Hyland, $2,000
National Endowment for the Humanities, research grant, Sabine Hyland, $8,000
Walmart, America Reads tutoring programs, Nancy Mathias, $1,000
2000
Lilly Endowment, PTEV initiative, Howard Ebert, Julie Massey, John Neary, Fr. Dane Radecki, Thomas Trebon, $1,999,657
Environmental Protection Agency, research, Jim Hodgson, $23,599
National Science Foundation, collaborative research, Jim Hodgson, $3,000
Wisconsin Public Service Corporation, research, Jim Hodgson, $4,448
2010-Current
2016 
Wabash Center Summer Fellowship Program, funding for research on "Teaching and Trauma in the Liberal Arts Classroom", Kathleen Gallagher Elkins
NCAA CHOICES, Tom Doughman, funding for alcohol abuse and prevention activities, $30,000
2015
Wisconsin Department of Public Instruction, Pre-College Summer Program, Bola Delano, $58,000
National Endowment for the Arts, ArtWorks program, Katie Ries, funding for "Greening the Bay" Artist Residency, $10,000
National Geographic Education Foundation, Mark Bockenhauer, funding for Wisconsin Geographic Alliance, $77,458
Teaching with Primary Sources Midwest Regional Grant Program, Mark Bockenhauer, The Library of Congress for Badgers: Maps and Images as Primary Documents for Wisconsin Educators, $19,990
National Endowment for the Humanities, Preservation Assistance Grant, Shan Bryan-Hanson, funding for preservation equipment and supplies, $6,000
2014
Greater Green Bay Community Foundation, Stephen Rupsch, funding for Running North: The Green Bay Project, $5,000
Wabash Center, Teaching Religion and Theology to a Changing Student Body, Mara Brecht, funding for colloquia on "Millenial Students and the Pedagogy of Comparative Theology", $19,782
National Geographic Education Foundation, Mark Bockenhauer, funding for Wisconsin Geographic Alliance, $71,998
US Geological Survey, Anindo Choudhury, research, $32,000
Great Lakes Higher Education Guaranty Corporation, Bridgit Martin, funding for STAR and SuperSTAR programs, $72,875
Teagle Foundation, Online Competencies Curriculum, Raechelle Clemmons, $280,000
2013
WisItalia, Kristina Reignier, funding for Italian language program, $500
National Endowment for the Humanities, Bridging Cultures Bookshelf, Muslim Journeys, Sally Cubitt, collection of Muslim culture resources
National Endowment for the Arts, ArtWorks program, Shan Bryan-Hanson, funding for exhibition and catalogue on Howard Pyle in Wisconsin, $20,000
Leadership Through New Communities of Knowledge, Kristin Vogel, participation in the network for academic library advancement and development, $1,000
Great Lakes Higher Education Guaranty Corporation, Bridgit Martin, funding for Start Right tutoring program, $81,565
National Endowment for the Humanities, Sally Cubitt, Muslim Journeys: Let's Talk About It program, funding for public programming related to Muslim culture resources, $3,500
Great Lakes Higher Education Guaranty Corporation, Bridgit Martin, funding for the STAR program, $62,672
Great Lakes Higher Education Guaranty Corporation, Mandy Nycz, Erica DeQuaine, funding for student internships, $150,000
National Geographic Education Foundation, Mark Bockenhauer, funding for Wisconsin Geographic Alliance, $67,321
National Endowment for the Humanities, Preservation Assistance grant, Shan Bryan-Hanson, funding for preservation assessment of the College's art collection, $6,000
Wisconsin Sea Grant, Virulence actors and control of the fish pahtogen Flavobacterium columnare, David Hunnicutt, $20,048
Wisconsin Department of Public Instruction, Pre-College Summer Program, Bola Delano, $54,000
2012
Wisconsin Campus Compact, AmeriCorps*VISTA, Nancy Mathias, valued at approximately $30,000
National Endowment for the Humanities, Enduring Questions grant, Joel Mann, Marcie Paul, $25,000
National Science Foundation, Transforming Undergraduate Education in STEM fields, Tim Flood, Scott Kirst, "Transforming Geoscience Preparation for K-8 Pre-Service Teachers: Including Testing the Significance of an Intensive Field-based Experience," $190,386
National Geographic Education Foundation, funding for Wisconsin Geographic Alliance, Mark Bockenhauer, $62,851
Great Lakes Higher Education Guaranty Corporation, funding for the STAR program, Bridgit Martin, $61,606
2011
Greater Green Bay Community Foundation, Bay Winds outreach quintet, Paula Brusky, $500
Wisconsin Department of Public Instruction, 2 summer pre-college programs, Bola Delano-Oriaran, $60,400
American Sociological Association's Sydney S. Spivack Program in Applied Social Research and Social Policy Community Action Research Initiative, collaborative research project "Extending the Branches of the Giving Tree," Beth Tarasawa, $2,600
Wisconsin Campus Compact, AmeriCorps*VISTA, Nancy Mathias, valued at approximately $30,000
Wisconsin Space Grant Consortium, Research Infrastructure program, research on "The Effects of Sedimentation and Particle Shape on Phytoplankton Growth," Terry Jo Leiterman, $5,000
Wisconsin Sea Grant Program, research on Genetic Analysis of Virulence Factors of the Fish Pathogen Flavobacterium Columnare, David Hunnicutt, $50,529
Wisconsin Humanities Council, mini-grant, Philosopher's Cafe, Leanne Kent, $2,000
2010
Wisconsin Department of Public Instruction, 3 summer pre-college programs, Bola Delano-Oriaran, $64,365
National Institute of Health, research, Ashley Hill-Soderlund, $110,936
National Science Foundation, undergraduate research, Jim Hodgson, $6,850
Wisconsin Campus Compact, AmeriCorps VISTA, Nancy Mathias, valued at approximately $30,000
Target, M3C Program, Nancy Mathias, $2,000
Midwest Campus Compact Citizen-Scholar Fellowship Program, scholarships, Nancy Mathias, 12 students receive $1,000 educational award
Council of Independent Colleges, regional gathering, Julie Massey, $9,500
Department of Education-FIPSE Appropriations, science building, Larry Scheich, $910,000
2005-2009
2009
National Institute of Health, collaborative research, David Bailey, $78,000 from a $1,093,750 grant
National Geographic Society Education Foundation, WIGA Alliance Planning Grant, Mark Bockenhauer, $29,300 (funding for Wisconsin Geographical Alliance housed at SNC)
Teagle/National Women's Studies Association Grant, Community Engagement as Related to Women's Studies, Karlyn Crowley, $80,000 (no direct funding but her participation is paid for)
Petroleum Research Foundation-SUMR, student research grant, Kari Cunningham, $3,500
Wisconsin Department of Public Instruction, 3 summer pre-college programs, Bola Delano-Oriaran, $74,700
National Science Foundation, undergraduate research, Jim Hodgson, $6,000
Institute of Museum and Library Services, Connecting to Collections Bookshelf, Felice Maciejewski, $800 value
Midwest Campus Compact Citizen-Scholar Fellowship Program, scholarships, Nancy Mathias, 13 students receive $1,000 educational award
Wisconsin Campus Compact, AmeriCorps VISTA, Nancy Mathias, valued at approximately $30,000
Green Bay Public School District, M3C program, Nancy Mathias, $4,500
Wisconsin Campus Compact, AmeriCorps VISTA, Jessica Schmechel, valued at approximately $30,000
2008
Wisconsin Department of Public Instruction, math/science partnership with Green Bay Public Schools and Wausaukee School District, Bonnie Berken, Kathy Muhs, $533,825
Nuesoft Technologies, student health management software, Barb Bloomer, $15,000
Wisconsin Department of Public Instruction, 3 summer pre-college programs, Bola Delano-Oriaran, $74,700
Wisconsin Campus Compact, AmeriCorps VISTA, Andrea Fults, valued at approximately $30,000
National Science Foundation, collaborative research, Jim Hodgson, $88,710
National Science Foundation, undergraduate research, Jim Hodgson, $7,000
National Endowment for the Humanities, preservation, Felice Maciejewski, $6,000
Loeb Classical Library Fellowship, manuscript preparation, Joel Mann, $23,750
Midwest Campus Compact Citizen-Scholar Fellowship Program, scholarships, Nancy Mathias, 15 students receive $1,000 educational award
Target Community Giving, M3C tutoring, Nancy Mathias, $1,000
Wisconsin Campus Compact, AmeriCorps VISTA, Nancy Mathias, valued at approximately $30,000
Association for Asian Studies China and Inner Asia Council, research, Wayne Patterson, $2,000
ASIA Network, Student Faculty Travel Fellowship, Ikuko Torimoto, $25,906
2007
American Chemical Society, Petroleum Research Funding, Kari Cunningham, $54,900
Wisconsin Foundation of Independent Colleges, Aging in America program, Tom Faase, $5,600
Wisconsin Campus Compact, AmeriCorps VISTA, Andrea Fults, valued at approximately $30,000
National Science Foundation, undergraduate research, Jim Hodgson, $6,000
Wisconsin Campus Compact, AmeriCorps VISTA, Nancy Mathias, valued at approximately $30,000
Midwest Campus Compact Citizen-Scholar Fellowship Program, scholarships, Nancy Mathias, 15 students receive $1,000 educational award
C. Charles Jackson Foundation, Emerging Leaders Program, Shelly Mumma, $9,000
2006
Department of Public Instruction, math/science partnership with Green Bay Public Schools, Bonnie Berken, Kathy Muhs, $252,570
Department of Education, Upward Bound program, Joycelin Berry, $347,000/ year
Wisconsin Foundation of Independent Colleges, insurance education, Paul Bursik, $5,000
National Science Foundation, STEM scholarships, John Frohliger, Bonnie McVey, Dave Pankratz, $500,000
National Science Foundation, undergraduate research, Jim Hodgson, $6,000
National Endowment for the Humanities, fellowship, Sabine Hyland, $40,000
Council of Independent Colleges, library workshop, Melanie Brown, Felice Maciejewski, $1,100
Green Bay Packers Community Quarterback Award, M3C Program, Nancy Mathias, $3,000
Midwest Campus Compact Citizen-Scholar Fellowship Program, scholarships, Nancy Mathias, 14 students receive $1,000 educational award
Wisconsin Campus Compact, AmeriCorps VISTA, Nancy Mathias, valued at approximately $30,000
Council for International Exchange of Scholars, Fulbright Distinguished Lectureship, Wayne Patterson
2005
National Geographic Society Education Foundation, WIGA Plan for Wisconsin, Mark Bockenhauer, $73,294 (funding for Wisconsin Geographical Alliance housed at SNC)
National Science Foundation, undergraduate research, Jim Hodgson, $6,000
Midwest Art Conservation Center, preservation assessment, Felice Maciejewski, $5,000
Lilly Endowment, STEV initiative, Julie Massey, $500,000
Midwest Campus Compact Citizen-Scholar Fellowship Program, scholarships, Nancy Mathias, 11 students receive $1,000 educational award
Target Community Giving, M3C tutoring, Nancy Mathias, $1,000
Wisconsin Campus Compact, AmeriCorps VISTA, Nancy Mathias, valued at approximately $30,000
Association for Asian Studies Northeast Asia Council, research, Wayne Patterson, $2,500
NEW Arts Council, art exhibition, Donald Taylor, $760
2000-2004
2004
U.S. Geological Survey-University of Arizona, cooperative grant, Anindo Choudhury, $10,000
Department of Housing and Urban Development- Appropriations, library, $111,769
National Science Foundation, collaborative research, Jim Hodgson, $110,930
National Science Foundation, undergraduate research, Jim Hodgson, $6,000
Wisconsin Campus Compact, AmeriCorps VISTA, Nancy Mathias, valued at approximately $30,000
School for International Training, research, Wayne Patterson
2003
Kresge Foundation, equipment award, Anindo Choudhury, $6,000
National Science Foundation, undergraduate research, Jim Hodgson, $6,044
Wells Fargo Bank, literacy program, Nancy Mathias, $2,000
International Paper, America Reads tutoring program, Nancy Mathias, $1,000
2002
Department of Education-Appropriations, teacher training, Bonnie Berken, Bola Delano-Oriaran, Tim Flood, Jim Hodgson, Reid Riggle, $400,000
Department of Housing and Urban Development-Appropriations, library, $240,000
National Science Foundation, undergraduate research, Jim Hodgson, $6,050
International Paper, America Reads tutoring program, Nancy Mathias, $2,500
NCAA, Got Sports? partnership with Boys and Girls Club, Nancy Mathias, $5,000
Association for Asian Studies Northeast Asia Council, research, Wayne Patterson, $2,500
2001
National Science Foundation, research instrumentation, Jim Hodgson, $82,254
National Science Foundation, undergraduate research, Jim Hodgson, $6,000
National Science Foundation, collaborative research, Jim Hodgson, $86,495
Andrew Mellon Foundation, research fellowship, Sabine Hyland, $2,000
National Endowment for the Humanities, research grant, Sabine Hyland, $8,000
Walmart, America Reads tutoring programs, Nancy Mathias, $1,000
2000
Lilly Endowment, PTEV initiative, Howard Ebert, Julie Massey, John Neary, Fr. Dane Radecki, Thomas Trebon, $1,999,657
Environmental Protection Agency, research, Jim Hodgson, $23,599
National Science Foundation, collaborative research, Jim Hodgson, $3,000
Wisconsin Public Service Corporation, research, Jim Hodgson, $4,448