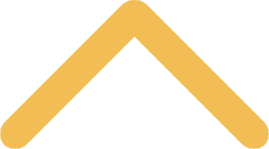 Process Advisors
Support is here for you! If you are asked to participate in a student conduct hearing, you have the right to a trained process advisor to serve as your support person.

Listed below are all the volunteer staff members on campus who are extensively trained about the St. Norbert College student conduct process and topic areas facing college students today. Contact the office at 920-403-3054 or judicialaffairs@snc.edu if you are interested in being partnered with an advocate.


Billy Falk
Director of Alumni & Parent Relations
Billy Falk graduated from St. Norbert College in 2008 where he studied Communications, Media, and Theater. He is interested in helping students and communities, recognize their strengths to fully realize their impact for promoting positive change. He greets each new day with energy, confident that it will be productive despite any challenges. Friends play an important role in Billy's life. They enjoy attending live theatre productions, concerts, and movies as well as patronizing diverse food establishments. 


Corday Goddard
Associate Dean of Student Development
Corday Goddard was born and raised in Montana. After graduating from
University
of Montana he found that he really loved the idea of helping students grow and develop, and to help them learn from "bumps in the road" during their college careers. Corday continued on to get his M.Ed. from Oregon State University and Ph.D. from
University
of Nebraska-Lincoln. He loves having the opportunity to make a difference somewhere or to someone. When he's not working he loves cooking and watching football. 
Cathy Lau
Business Analyst - Housing Student Services Coordinator

Residential Education and Housing 

Cathy Lau has been at St. Norbert since 2010. Her husband is an alumnus and together they have three daughters. She attended Bradley University in Peoria, IL with a major in Business Management and a minor in Psychology. Cathy loves the family atmosphere that exists at SNC. One of her favorite things is getting to know the students, their stories, and helping them navigate this phase of their lives any way she can. Outside of work Cathy likes to read, watch movies, listen to music, kayak, and teach piano. 
MaryEllen Olson
Director of the Office of Career and Professional Development
MaryEllen Olson graduated from Wheaton Graduate Schools with a Masters of Arts. She is passionate about the mark that education makes in the lives of individuals and students. She believes that education is best when there is a partnership between the educator and educatee. She finds motivation in the opportunity to walk alongside students in their successes as well as their difficulties. MaryEllen also enjoys photography, taking long walks, traveling, and music – especially singing. 
John Seckel
Associate Director of the Campus Center
John Seckel is a St. Norbert graduate with a degree in Business Administration. It was a bit of luck that pulled him into higher education but he has loved helping students succeed and the new adventures his job brings every day. John loves playing with his kids in his free time. He also enjoys football, golf, and heavy metal music from the
80's
. 
Alaina Morales
Student Success Librarian

Alaina has lived in Arizona, Illinois, Indiana
and
Wisconsin. After graduating from
University
of Illinois Urbana-Champaign with a Master's degree in Education in 2014, Alaina began working at St. Norbert as the Study Abroad Advisor. Alaina enjoys helping students navigate the unknowns of college life, whether on-campus or abroad. In her free time, Alaina enjoys discovering new adventures in Wisconsin, spending time with friends and family, listening to comedy podcasts and watching scary movies. 
Carl Graf
Associate Registrar
Carl has a Masters in Educational Psychology and also a Masters in Counseling Psychology.  He has been a helping professional in a variety of settings; as a probation office for the Juvenile court system, a outpatient therapist for adults and children, and also as a school psychologist.  Living a solution-focused life both personally and professionally; Carl believes that mistakes in life are inevitable and that doing the right thing takes courage and character. He also believes that it is never too late to do the right thing.  When he is not helping students in the registrar's office, Carl enjoys spending time with his family, a good science fantasy movie, and woodworking.
Neil Gloudemans
Service Desk Team Lead
Neil is a 2012 graduate of SNC. He majored in History, minored in Psychology, and also earned a certification in preadolescent to adolescent education. While not a teacher in the strict sense anymore, he does hold Google Apps workshops and teaches students, staff, and faculty various technologies. As a supervisor for 20 students in ITS he enjoys helping each one find their strengths and proudly watches them as they progress through SNC. In his free time, Neil likes watching movies, reading, playing videogames and hanging out with friends. A colossal Star Wars geek, he volunteers for the 501st Legion, a volunteer Star Wars Costuming group dedicated to helping out at charities and other events.


Avery Garcia
Program Coordinator of Multicultural Student Services
Avery graduated in 2011 with a B.A. in International Studies. After leaving St. Norbert College, she earned a Masters in Student Affairs in Higher Education from Colorado State University. Avery enjoys getting to know students and walking with them as they navigate this exciting, and sometimes challenging, time of life. Outside of work Avery enjoys spending time with her husband, two daughters, and labradoodle, Atlas.