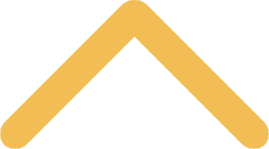 Master of Arts in Liberal Studies Thesis Project
The M.L.S. student will be expected to develop and write, under the supervision of the thesis director, a master
'
s thesis. The purpose of the thesis project is to demonstrate your ability to study a problem and utilize the resources available within the liberal studies program to develop a practical approach based on a sound methodology. This approach must be informed by a critical, focused and coherent analysis based on the liberal arts tradition. Prior to final approval, a discussion of the project will take place between you and a panel of three persons (i.e., the thesis project director and two readers), at which time the thesis project is either approved, rejected or conditionally approved with recommendations for improvement. Students who do not complete the thesis project while enrolled will be required to register every semester (LIST 600 Continuing Thesis) until they have completed their thesis projects.
While the thesis need not be a mini-dissertation, it should be integrative and innovative in nature. It is integrative as it serves as an opportunity to synthesize knowledge from various content and methodological approaches you have learned in the program. It is innovative in that it addresses a specific issue or idea and draws on multiple perspectives and disciplines. The thesis project should demonstrate the central learning outcomes of the M.L.S. program; interdisciplinary, critical thinking, focused and coherent demonstration, and clear and compelling communication.
Once you are able to identify a possible topic, you should be in contact with a faculty member who shows common interests or is willing to guide the student in the early exploration of the issue. This contact most often, but not necessarily, occurs during the capstone course. At times, when enrollment may not be sufficient for the capstone course to be offered as a class, a preliminary meeting with the M.L.S. director to discuss a possible faculty thesis director is required. Once a faculty member is assigned, you begin to have regular contact with the thesis project director. The regularity and means (e.g., face-to-face, email, Skype, etc.) are at the discretion of yourself and the faculty member.
The length of the thesis project should be approximately 30-50 pages of written text, not including the appendices, works cited or tables. The number of sources used is determined as appropriate by the thesis director. Any acceptable style can be used as appropriate to the thesis subject. An abstract will be required, but should not be more than 150 words and should be a brief descriptive summary of the thesis. It should state the problem being investigated, the method of investigation, the results obtained and the conclusion reached.
You should review the following thesis procedures, sample title page and library requirements: