[]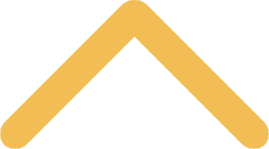 Current Assessment Activities
This page provides information about some of the major projects currently underway at St. Norbert College related to the assessment of student learning outcomes.

Annual Assessment Conference
Each January, faculty and staff come together for a day long conference to discuss student learning.  To view the 2022 conference schedule, please click here.
Check back in the fall for information on the 2023 conference!

Assessment Committee
In 2022, SNC reformed its Assessment Committee, composed of faculty and staff from across disciplines. The Assessment Committee at St. Norbert College is responsible for decisions regarding the development, support, and implementation of the institutional assessment system and monitoring of academic and co-curricular program assessment activities. The primary purpose of the Committee is to oversee the institution's efforts regarding assurance and improvement of student learning and development and to inform decisions and plans to improve course and program content, delivery, and pedagogy.

Assessment Coordinator
The college has a established a dedicated position to our assessment work. As the assessment coordinator, they are responsible for coordinating the college's assessing, planning and administrative activities to ensure the effectiveness and continuous improvement of programs and services. They work closely with faculty, staff and administrators to collaborate on assessment reporting projects and foster a culture of inquiry, critical self-reflection, evidence-based decision making and a learner-centered environment.  This person also sits on the Core Curriculum Committee, the Curriculum and Educational Policy Committee, and the Assessment Committee.

HLC Assessment Academy Completion

In 2020, SNC completed its project in the Higher Learning Commission Assessment Academy, which was a structured, mentored, institutional professional-development opportunity. The work done over four-years helped to make assessment at St. Norbert more meaningful, manageable and sustainable.