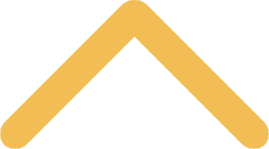 Phi Kappa Phi
Founded in 1897 at the University of Maine,
Phi Kappa Phi
is the nation's oldest, largest, and most selective honor society for all academic disciplines.
Who is Eligible for Phi Kappa Phi?
Students who meet the following criteria will receive an invitation to join the honor society:
Students of junior or senior status who promote academic excellence within any discipline offered at St. Norbert College;  
Juniors who rank scholastically in the top 7.5 of their class; 
Seniors who rank in the top 10 percent of their class;
Graduate students ​who rank in the upper 10 percent of their class
How Do I Become a Member?
If you meet the eligibility requirements, you will receive a personal invitation from the national Phi Kappa Phi headquarters. This invitation will contain a chapter access code for the St. Norbert chapter that will enable you to complete the online registration and pay dues.
Why Accept a Phi Kappa Phi Invitation?
As the most highly selective honor society in the nation, Phi Kappa Phi membership is a stamp of excellence that is recognized by graduate and professional school admissions committees and employers alike. 
Phi Kappa Phi offers numerous benefits that can assist members throughout their academic and professional lives. Its global focus on resources allows Phi Kappa Phi members to connect and network with one another from every corner of the world.
Students invited for membership will be eligible to apply​ for
scholarships and awards
offered by Phi Kappa Phi. Each biennium, the honor society awards $1 million to outstanding member students.
These awards provide everything from $15,000 Fellowships for graduate school to $500 Love of Learning Grants for continuing education and professional development. Phi Kappa Phi also offers fifty $1,000 grants each year to help support undergraduates as they seek knowledge and experience in their academic fields.
Additional membership benefits
include discounts for members with companies such as Apple, Dell, T-Mobile and GEICO​. These and other partner companies offer valuable discounts and services to members, often at negotiated savings.
For more information about the National Honor Society of Phi Kappa Phi,
contact us
.