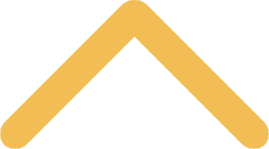 Awards and Scholarships
The Honor Society of Phi Kappa Phi's ongoing commitment to excellence is reflected in its scholarships and awards programs. One million dollars is awarded each biennium to outstanding students, Phi Kappa Phi members and chapters through the Society's various awards competitions, including: the Fellowship, Phi Kappa Phi Scholar and Artist, Study Abroad Grants, Literacy Grants and Love of Learning.

Phi Kappa Phi sets high standards for its award recipients. Selection committees comprised of representatives from each of the Society's five regions carefully review all applications. Applicants are evaluated based on numerous factors, including academic recognition and awards, campus and community involvement, leadership experiences and quality and scope of proposed program.

Fellowships
(57 distributed annually)
Each year Phi Kappa Phi awards ­51 Fellowships of $5,000 each and six valued at $15,000 each to members entering their ­rest year of graduate or professional study. Each chapter may select one candidate from among its local applicants to compete for Society-wide awards.

Literacy Grants
(variable number distributed annually)
The Literacy Grants program was initiated in 2003 to mobilize members and resources of Phi Kappa Phi and the higher education community to champion literacy initiatives. Grants of up to $2,500 are available to chapters and individual members to fund ongoing literacy projects or create new programs. A total of $30,000 were distributed in 2013.

Love of Learning Awards
(147 distributed annually)
Love of Learning Awards help fund post-baccalaureate studies and/or career development for active Phi Kappa Phi members to include, but not be limited to, graduate or professional studies, doctoral dissertations, continuing education, career development, travel related to teaching or studies, etc. Fellowship recipients are not eligible to apply. One hundred forty seven awards valued at $500 each are presented annually.

Phi Kappa Phi Scholar and Artist Awards
(one each distributed every biennium)
The Phi Kappa Phi Scholar and Artist Awards honor those individuals who demonstrate the ideals of the Society through their activities, achievements and scholarship. Recipients are awarded a $1,000 honorarium, an active-for-life membership, a recognition citation and the opportunity to attend the Society's biennial convention.

Study Abroad Grants
(50 distributed annually)
Phi Kappa Phi Study Abroad Grants are designed to help support undergraduates as they seek knowledge and experience in their academic ­fields by studying abroad. Seventy-five $1,000 grants are awarded each year (50 in Spring, 25 in Fall).

Phi Kappa Phi Distinguished Service Award
(one distributed every biennium)
The Ray Sylvester Phi Kappa Phi Distinguished Service Award honors an individual who has provided sustained, non-compensated volunteer service to others beyond the realm of academia. The award recipient receives a $1,000 honorarium, an active-for-life membership and a recognition citation. The award is given once per biennium..

Chapter Awards
The St. Norbert College Chapter of Phi Kappa Phi provides additional scholarship opportunities to chapter members in addition to national scholarship opportunities. These scholarships are designed to recognize accomplishments of chapter members and offset costs associated with pursing post-graduate studies and study abroad experiences. Chapter scholarships in the amount of $2,000 will be awarded during the 2017-18 academic year.