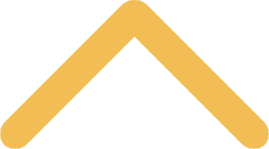 Degree Works FAQ
**2021 Degree Works Upgrade**
Degree Works released an upgrade to the system in Summer of 2021. This upgrade will provide a better user experience. Changes include:
Most notable update is the user interface. You will see a more professional appearance to the system.
The progress bar has been eliminated you will now see two degree process pinwheels.
The header bar is now rows instead of columns. 
Your student ID is hidden except for the final four digits.
Requirements are no longer color coded. You will now see indictors on the left-hand side.
Hyperlinks will help you to navigate easliy through the system.
What If functionality is now toward the top of the page, above the degree progress pinwheels. 
The upper right-hand corner has three dots, you will find the GPA calculator and your class history here.
What is Degree Works?
Degree Works is a degree audit program designed to review your degree progress. It also will allow you to plan your future academic courses.

What is a degree audit?
A degree audit is a review of the coursework you have completed, in-progress courses, and outstanding coursework. This review is completed toward the requirements of your chosen degree/major/concentration/minor.

Who will be able to use Degree Works?
Degree Works is available to all degree-seeking students who entered St. Norbert College after fall 2013. Faculty advisors and selected staff will use Degree Works to provide any needed support as you complete your degree requirements.

How do I access Degree Works?
Log into Knightline, click the Student Services tab. The link for Degree Works is at the bottom of the page.
How do I print or save Degree Works?
Click the printer icon, choose the drop down for the destination to either printer or save as pdf.

When can I use Degree Works?
Degree works may be used anytime after you have registered for your first course at St. Norbert College.
Review and plan your degree progress with your advisor.
Identify courses that need to be completed.
Select courses that meet your degree requirements.
Determine a projected graduation date.
How is Degree Works different from my transcript?
Degree Works is an audit of your degree progress, and may be used as an unofficial transcript. Your transcript is an official record of coursework that you may send to third parties.
 
Can I register for classes in Degree Works?
No, registration is done via Knightline.

Does Degree Works show all of my courses even if I have taken them elsewhere?
Yes, all accepted transfer courses from other colleges, universities, AP, IB, dual enrollment, military, or study abroad will show on your audit.

What is "What If"?
The "What If"  function allows you to explore potential majors/minors/concentrations by showing you the required coursework for those areas.

I think my audit is incorrect. What should I do?
Please contact the Registrar's Office right away.  Below are examples of common questions:
My major is wrong or doesn't appear on my worksheet. 
The requirements for my major are wrong.
My minor does not appear.
My course is not counting correctly.
When will changes be visible?
Degree Works updates in 24 hours.

How does Degree Works decide where to place courses that I've completed?
Degree Works places each course in a best fit scenario. If you have questions, please contact the Registrar's Office.

Everything on my worksheet is checked, but the degree progress bar only says that I'm 97% done. What's wrong?
The degree progress bar will not show 100% completion until your degree has been awarded.

I've seen the @ symbol in several places on my worksheet. What does this mean?
This is a wild card in Degree Works. If the @ sign appears with course numbers after it (i.e., @ 200), it means that you can take a 200 level course from any subject area. If it appears after a subject prefix (i.e., BIOL @), it means that you can take any Biology course.

Do I automatically graduate if everything is checked off?
No. To graduate, you must submit an application for graduation. The Registrar's Office will verify all degree requirements before a degree is awarded.

How does Degree Works handle repeated courses?
Degree Works adheres to SNC's repeat polices when producing a degree audit. Per the policy, the most recent occurrence of a particular course will be used to evaluate degree completion. Previous attempts will be excluded.

How does Degree Works determine which set of degree requirements to use?
Degree Works uses a student's catalog year to determine the correct set of degree requirements.

My question wasn't answered here. Who do I call?
If you still have questions, please contact the Registrar's Office at 920-403-3949.