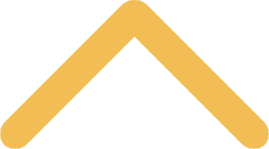 Athletic Eligibility
Athletic Eligibility
To participate in intercollegiate athletics, a student must maintain full-time status (12 credits) at the College and must have a 2.00 cumulative GPA. Eligibility standards apply to practice, competition, and off-season non-traditional seasons. Transfer students and students readmitted to the College are immediately eligible for athletics if they have maintained a GPA of 2.00 or above in all previously attempted college work.

Change in Athletic Eligibility Status
For the purposes of determining athletic eligibility, a student-athlete shall become eligible or ineligible to compete on the date the registrar certifies the change of academic status.

Special Rules Regarding Eligibility and Practice
Ineligible students may practice during winter session (J-Term) while enrolled in a course to improve their academic standing.

Enrolled students taking their final courses to complete their degree may be eligible while enrolled less than full-time status (12 credits), including student teaching. For the purposes of eligibility, student teaching is considered full-time regardless of the amount of registered credits in which a student is enrolled.

To participate in intercollegiate athletics, a student must be enrolled full-time at the college and must have a cumulative GPA of 2.00 or higher. A full-time student is one who registered for the equivalent of three or more full courses, which on a credit system would be 12 or more credit hours. A student may compete while enrolled in less than a minimum full-time program of studies, provided the student is enrolled in the final semester of the baccalaureate program and the College certifies that the student is carrying (for credit) the courses necessary to complete degree requirements.