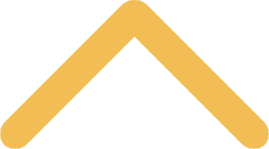 Athletic Eligibility
Athletic Eligibility
To participate in intercollegiate athletics, a student must be enrolled full-time at the College and must have a cumulative GPA of 2.00 or higher. Eligibility shall be determined at the conclusion of each academic term immediately following the completion of the Combined Academic Standing (CAST) report by the Registrar. No student shall continue to compete in intercollegiate contests upon a determination of ineligibility at the conclusion of the term.
A full-time student is one who is registered for the equivalent of three or more full courses, which on a credit system would be 12 or more credit hours. A student may compete while enrolled in less than a minimum full-time program of studies, provided the student is enrolled in the final semester of the baccalaureate program and the College certifies that the student is carrying (for credit) the courses necessary to complete degree requirements, and the student satisfies an exception provided in the NCAA Division III operating manual.
Transfer students and students readmitted to the College are immediately eligible for athletics if they have maintained a GPA of 2.00 or above in all previously attempted college work.
Student-athletes ineligible as a result of a GPA below 2.0, may continue to practice only (not compete) under the following circumstances:
Practice during J-Term during which time the student-athlete completes coursework to earn certification for athletic eligibility.
Practice during the "non-traditional" season (during the spring or fall semester) to prepare for the upcoming traditional season and earn certification for athletic eligibility. Practice during the non-traditional season consists of no more than 20 hours of contact with coaches over a 4-week consecutive period. 
In either case, once the certification decision has been made, the student-athlete must be eligible or cease all participation until the next subsequent certification period.