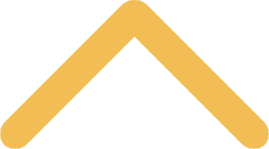 Grade Appeals Process
The purpose of the St. Norbert College policy on the appeal of grades is twofold: to protect the student from prejudiced and capricious academic evaluation, and to protect the professional rights and academic freedom of the faculty member in assigning grades.

Procedures for Appealing Grades
A student who feels he or she has received an inaccurate or unfair grade must first consult the instructor. This consultation must take place and the appeal process begun, no later than six weeks after the beginning of the semester following the assignment of the disputed grade.
The instructor should explain to the student the process of arriving at the grade.
If the issue remains unresolved, both the student and the instructor are required to put their explanations in writing.
The written statements and any supporting documents are forwarded to the appropriate associate dean or the dean of the business school who will convene the appropriate advisory council* to consider the appeal. The council will investigate the dispute and make a decision. The advisory council is free to consult faculty and students from the discipline concerned, and the individual disputants, in arriving at its decision. If the faculty member whose grade is being challenged is not a member of a division, the appeal is sent to the vice president for academic affairs (VPAA). The VPAA will convene the divisional associate deans and the dean of the business school who will act in lieu of an advisory council. If the appeal involves an instructor in physical education, the athletic director will also be a member of the appeal board.
A copy of the advisory council's decision will be sent to the faculty member, the student and the registrar.
If either party wishes to challenge the decision of the advisory council, an appeal must be made directly to the VPAA as soon as possible after receipt of the decision. Action by the dean on an appeal is final.
While a procedure for grade appeals is necessary, it is anticipated that most disagreements will be resolved at the first stage of the process — the conference between the faculty member and the student. The burden of proof rests on the terms "prejudiced and capricious." While the policy is intended to uphold the faculty member's use of professional judgment, it also acknowledges the student's right to know the basis upon which he or she was evaluated and to challenge a perceived injustice through an orderly set of procedures. It is, therefore, the faculty member's responsibility to preserve records of grades, as well as students' papers and examinations that were not handed back, at least until the end of the sixth week of the following semester.
*Due to the professional nature of these deliberations, any student representatives to divisional advisory councils do not attend grade appeals.