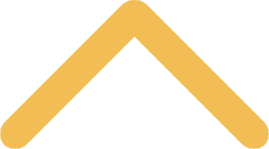 Requirements for Graduation
Catalog Requirements
Students must complete the requirements for degree and major/minor from the catalog in effect at the time of first enrollment. Students may not use requirements from different catalogs to complete their degree. Students, not on an approved leave of absence, who are not enrolled at the college for one year or longer, are readmitted under the requirements currently in effect at the time of readmission. Catalog requirements stay in effect for six years except for undergraduate students in continuous enrollment. Students not in continuous enrollment desiring to complete a degree after the six-year limitation must do so under the most current catalog requirements or petition the vice president for academic affairs for an exception. Program and catalog requirement limitations are not extended to teacher certification requirements. Please contact the director of teacher education for certification details.

It is the responsibility of each student to complete all graduation requirements described herein.  Academic advisors do not share this responsibility, nor can they change, alter, or waive graduation requirements. The college reserves the right to change the requirements within this catalog. Though the college attempts to communicate catalog changes to students, students are responsible for program completion and requirement updates. Information on requirement changes is available from program coordinators and the academic dean's and registrar's offices.
Four-Year Graduation Guarantee
St. Norbert College guarantees that students who enter as freshmen, enroll in 16 semester credits per semester, do not fail or withdraw from any courses, and maintain a 2.00 cumulative grade point average will graduate in four years. This guarantee highlights the strength of our advisement program, the flexibility and integrity of the curriculum, and our commitment to holding down the cost of higher education in terms of both time and money. If the student who qualifies for this guarantee does not complete his or her degree requirements in four years, the college will waive the student's tuition for the courses needed to complete the degree requirements at St. Norbert College.
Under this guarantee, the college expects that the student will select a major in a timely fashion, i.e., prior to registration for the fourth semester of study. To exercise the guarantee, the student must be approved for the guarantee by the registrar and apply for financial aid. Any portion of tuition not covered by federal or state gift assistance will be waived by the college.
Exceptions
The only exceptions to this guarantee are those students who, because of a change of major, are required to complete more than 128 semester credits, or those students enrolled in programs such as Education who must take more than 128 semester credits to meet certification requirements. The guarantee does not extend to second majors, minors, or pre-professional courses, when such programs cause a student to exceed the normal 128 semester credit graduation requirement.
Study Abroad
Students who study overseas may not be able to graduate within the four years.
Bachelor's Degree Requirements
To earn a baccalaureate degree from St. Norbert College a student must satisfy credit, curriculum, grade point average (GPA) and residency requirements. A total of 128 semester credits successfully completed, a cumulative 2.00 GPA and major GPA of 2.00, completion of the core curriculum program, and completion of an approved major are required for graduation. Majors are required to have a minimum of 40 credits.

Minors
Minors are not required for graduation, except for certain teacher certification programs, but they require a cumulative 2.00 GPA for completion. GPA requirements for teacher certification are higher and are established by the teacher education discipline. Minors consist of a minimum of 24 credits. Minors cannot be in the major discipline. Other restrictions on minors are listed under specific program requirements.

Residency Requirements and Transfer Students
Transfer students must complete at least 32 semester credits of the 128 credits required for graduation at St. Norbert College. In addition, 25 percent of advanced courses (at the 300 or 400 level) in any major must be taken at St. Norbert College. Minors require eight credits or one third of the minor to be completed at St. Norbert College.
All baccalaureate candidates must spend their senior year in residence at St. Norbert College. Students are considered to be "in residence" if they register for their final 32 semester credits at St. Norbert College. Exceptions to the senior residency requirement may be made by petition to the registrar or vice president of academic affairs for students having attended St. Norbert College full time for eight semesters.
Transfer Credit From Other Institutions
A maximum of three courses may be transferred from other institutions and be counted in the 128 semester credits required for graduation once a student enrolls at St. Norbert College. Transfer credit from other institutions is accepted on face value in semester credits, with quarter credits equivalent to two-third's a semester credit. Students who plan to transfer credit to St. Norbert College for courses in their major fields must have the courses pre-approved by the discipline coordinator and the registrar before they are taken. Courses fulfilling general degree requirements must be approved by the registrar. Core curriculum requests must be approved by the core curriculum committee. Grades earned at another college or university do not affect GPA at St. Norbert College. Courses with grades lower than a "C" are not accepted for transfer.

Double Majoring
Students double majoring in disciplines that qualify for different degrees receive only one degree from St. Norbert College though all majors and minors completed appear on the transcript. The primary major of the student will determine which degree is awarded.

Cross-Listed or Double Counted Requirements
Courses crosslisted between programs may be used to fulfill major and/or minor requirements.

Graduation With Honors
Students will graduate with honors if the final grade point average is as follows:
3.50 - 3.74 – Cum Laude
3.75 - 3.89 – Magna Cum Laude
3.90 - 4.00 – Summa Cum Laude
Transfer students must complete a minimum of 48 semester credits at St. Norbert College to be eligible for academic honors. (The grades for work completed elsewhere will not be counted.) The computation is based on the student's entire academic career at St. Norbert College.
Degree Application
Students must apply for their degree by the end of the first week of their final semester. Applications for graduation are available on the Registrar's website. A graduation application fee is assessed to all students during their final semester of attendance.
Semester Hours
Beginning in the fall of 2004, the college began to transcript all courses as semester hours in which one full course is equivalent to four semester credit hours. All courses listed in the catalog are full courses (4 semester credit hours) unless otherwise noted.