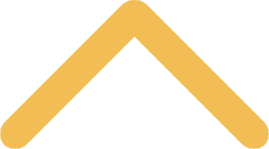 Readmission
Readmission
Students who withdraw or stop attending St. Norbert College and subsequently decide to re-enroll must apply for readmission. Applications for readmission are available on the registrar's website. Applications for readmission are reviewed by the registrar and vice president of academic affairs and the appropriate dean.
Those students who did not withdraw and are in good academic, social, and financial standing and have not enrolled in another post-secondary institution since they last attended St. Norbert College will automatically be accepted. Students who left St. Norbert College on probation or who were dismissed or withdrew from the college are reviewed for readmission. Students who attended another college must submit official transcripts from each institution attended along with their application for review. Students readmitted are required to submit an admission deposit upon acceptance.

Guidelines for Readmission of Students
The readmission process begins with the following steps:
Complete an application for readmission on the registrar's website.
Agree to make appropriate housing arrangements with residential life
Meet all financial obligations to the college
Provide an official transcript showing satisfactory work elsewhere, if additional school work has been done
Accurately document activities undertaken since leaving St. Norbert College
Guidelines for Readmission After Medical/Mental Health Withdrawal
As an integral component of the re-application process at St. Norbert College, students that withdrew for medical reasons must obtain a recommendation from St. Norbert College health and wellness services to be readmitted. This process includes at least one of the following:
Student provides medical documentation from a licensed health care provider to the senior director of health

services or senior director of counseling and psychological services

indicating the condition that led to the withdrawal has been addressed and successful completion of future coursework is anticipated

Student meets with the s

enior director of health services or senior director of counseling and psychological services

to review medical records and determine eligibility for readmission
Guidelines for Readmission After Poor Academic Performance
Students who leave because of poor academic performance will be evaluated on their demonstrated readiness to return to St. Norbert College's academic environment and the likelihood of their eventual successful completion of a degree in a timely manner. Students can apply for readmission after being away one full semester.
Readmission decisions will be based on the following criteria:
The student's insight into what caused the original academic difficulty
Evidence that the things that prevented successful academic performance previously have changed positively
The amount of time spent away from St. Norbert College and that the time has been used productively (statements from employers or others may be requested)
Academic achievement, if undertaken, has improved substantially