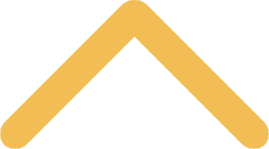 Satisfactory Academic Progress
St. Norbert College expects a student to pass courses and maintain a minimum grade point average in order to complete degree requirements in four years. Because deviation from the norm is inevitable for a few students, the following criteria are used in considering whether a student is making acceptable progress toward a degree.

A student may be placed on academic warning, probation, continued probation or dismissed from the college for either an unsatisfactory GPA or for withdrawing from and/or failing courses.

Good Academic Standing
A student is considered to be in good academic standing if their cumulative GPA is above 2.00 and they are making credit progression.

Unsatisfactory Grade Point Average
The minimum satisfactory GPA is 2.00. All students whose GPA falls below a 2.00 will be placed on academic probation. Any student who does not achieve a 1.0 GPA in his or her first semester at St. Norbert College will be dismissed.

Academic Warning
Any student who has a cumulative GPA between 2.00 and 2.29, who earns a semester GPA below 2.00 and is otherwise in good academic standing, shall receive an academic warning. An academic warning signals that a student is heading for probation or dismissal if continued academic performance does not improve. Students can be placed on probation or dismissed without receiving an academic warning first.

Credit Probation
All students are expected to complete 2/3 of their attempted semester credits. Students who fall below this level can be placed on Credit Probation.
Credit Progression and Withdrawal
Students who are in otherwise good academic standing for two consecutive semesters, yet fail to meet the credit progression standards due to a full semester withdrawal from the college in an earlier semester, will be reviewed for a credit progression waiver. Students having withdrawn from the college may be placed on credit probation upon readmittance.

Probation and Continued Probation
A student who has not made satisfactory progress (defined above) will be placed on probation. Students on probation will be expected to complete a minimum of 75 percent of all attempted credits with a minimum semester GPA of 2.00 in the next semester of attendance. Students who accomplish this probation requirement but have not reestablished good academic standing may be placed on continued probation until they reach good academic standing. Students on continued probation must complete 100 percent of all attempted credits with a minimum semester GPA of 2.00 and/or regain good academic standing to continue their enrollment. Failure to meet probation or continued probation requirements will result in dismissal.

Academic Dismissal and Appeals
All student dismissals from the college may be appealed. To appeal, a student must submit an appeal form to the academic action committee. The appeal form, with instructions, will be sent to all students who are dismissed.
Some mitigating circumstances that may cause a student to fail to meet academic progress standards include family difficulties, such as divorce or illness; death of a parent or relative; interpersonal problems with friends, roommates or significant others; difficulty balancing work, athletics and family responsibilities; or financial difficulties.
Students who do not demonstrate a mitigating circumstance who successfully appeal their dismissal are not eligible for any institutional, state, or federal financial aid. Students may enroll with the registrar's approval for the winter (J-Term) or summer semesters as a non-degree student in order to improve their academic standing or to appeal a dismissal.
Academic dismissals are permanently recorded on the student's transcript.
Maximum Time Frame
Students will not be eligible to receive financial aid if they attempt more than 150 percent of the normal credits required for a degree. At St. Norbert College, this means that a student in a degree program requiring 128 credits for graduation will be eligible for financial aid during the first 192 credits attempted as a degree-seeking student. All attempted courses are counted, including transfer courses, whether or not financial aid was received or the coursework was successfully completed.
The full 128 semester credits must be completed by the end of the ninth semester, unless special arrangements have been approved by the vice president for academic affairs (VPAA). Unless exceptions are made for significant reasons, students who fail to meet the minimal progress requirement will have their cases referred to the VPAA for action, which may take the form of probation, continued probation, or dismissal. If either probation or continued probation is granted, the student will have continued financial aid eligibility.
Measuring Academic Progress
The following are considered when evaluating a student's academic progress:
Withdrawals, incompletes, and failures are considered attempted but not earned courses.
Passing grades received for satisfactory/ unsatisfactory graded courses are considered attempted and earned courses; failing grades in these courses are considered attempted but not earned courses.
Repeated courses are included in the calculation of both attempted and earned courses.
Audit courses are not considered courses attempted or earned.
Remedial courses are included in the calculation of both attempted and earned courses.
Transfer credits, including those received through approved study abroad programs or consortium agreements, do not count in the calculation of the GPA but are included in the calculation of both attempted and earned courses.
Students who change majors may petition the VPAA for a waiver of progress requirements, so that only the hours from the previous major(s) that will count towards the student's new degree requirements are included in the calculation of attempted and earned hours.