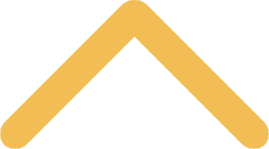 Selecting a Major
Choosing a Major
Students are asked to formally declare their degree program and major once they are enrolled. Students may declare an undecided major until the end of their second year and then must declare an approved program of study. Students are allowed to select second majors, add minors, and attach approved major concentrations throughout their attendance at the college. Students are required to select their program from the catalog in effect at the time of their first enrollment at St. Norbert College. Students may select a catalog that is later than their entry term by petitioning the registrar, but will be required to meet all graduation requirements from their chosen catalog.

Individualized Majors
Students have the option of structuring an individualized major program on a divisional or cross-divisional basis. The procedure is as follows: before the end of the sophomore year, students select an advisor and together they structure a major program. For interdisciplinary majors, two or more advisors may be selected. Students and advisors should consult with colleagues within the college who may have personal expertise and experience within the chosen area of study. Majors must have a minimum of 40 credits with a minimum of 20 credits at or above the 300-level and are encouraged to have a culminating experience or capstone course designated. Students having a social science-related major must include SSCI 224 or an equivalent course within their program.

Students need to complete an individualized major application form consisting of program rationale, title, individualized statement of academic and career goals and objectives, courses included, and a semester completion plan including the core curriculum. This proposal must be submitted to the appropriate divisional associate dean or dean of the business school and the vice president for academic affairs for approval by the end of the second year. In case of doubt, an appeal may be made to the committee on curriculum and educational policy. Upon graduation, the individualized major and program title are placed on the student transcript. Individualized majors are not approved for students receiving veteran's benefits.
Substitution in the Major
Substitutions in a major shall require the approval of the discipline, disciplines, or interdisciplinary committee responsible for the major, and the advice and consent of the student's advisor.