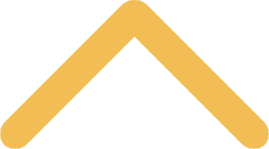 Re-Admission and Non-Degree Students
Re-Admitted Students
Sometimes things don't go as planned. If circumstances caused you to leave St. Norbert College before completing your degree and you'd like to return, you are always welcome to re-apply.

Here are the re-application deadlines:
Fall semester: Aug. 1
Spring semester: Jan. 1
Non-Degree-Seeking Students
Maybe you're enrolled at another institution but want to pick up some additional courses while you're home for the summer or on winter break. Or maybe you're seeking enrichment and skills in specific courses, but aren't really interested in pursuing a degree at St. Norbert. If so, you can stop in the registrar's office in Todd Wehr Hall to fill out or drop of the the proper paperwork.

You can search course offerings online through the Timetable of Classes. We encourage you to confirm the course availability and timeline with the registrar's office prior to calling/visiting the office.

If you plan to transfer your course to your current institution, please consult with that school's registrar about course transferability. We'd be happy to provide you with an official transcript. 

If you have any further questions, please contact us at registrar@snc.edu or 920-403-3949.
St. Norbert is authorized under federal law to enroll non-immigrant students.