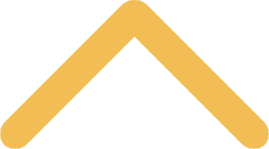 Guidelines for Spending/Allocating
The following principals are general overarching tenets from which decisions are made by the SAFAC and approved by the vice president for mission and student affairs. Following these umbrella principals is a list (not inclusive) of specific approvals and denials. The reasoning behind any allocation decision can be traced back to these overarching principals.
To be eligible to receive SAFAC funding, the group must be:
in good financial standing (no debt); and
a recognized SNC student organization in good standing; or
a department or program endeavor within the division of mission and student affairs.
Funding requests must be itemized and supported as requested. Multiple programming/service requests by the same organization/department must be on one allocation request (multiple sheets, but one request).
Priority in SAFAC funding is given to:
student organizations and departments that enhance student life and the out-of-class experience or improve the co-curricular climate at the college, and
programs that relate to the mission of the college, and
programs held on the SNC campus, and
programs that are designed for and open to the SNC student community.
SAFAC funding is not unlimited; and whereas priority principals assist in determining the validity of the request, there are a few tenet basics that the committee will not consider:
A student organization's entire budget will not be considered for funding unless that student organization's sole purpose is to serve the general SNC student body. Student organizations are encouraged to seek outside sources of income (i.e. dues, sponsorship).
No "personal gain" request (exclusive of others, benefiting only one) will be considered.
If two organizations/departments are requesting funds for the same event, only one of the requests will be considered.
SAFAC will not fund events that have already taken place.
Once funding is received, the following must be maintained:
Funds must be used in the manner in which they were allocated.
SAFAC only allocates funds for one fiscal year. Unused funds will be returned to SAFAC at the end of each fiscal year (May 31).
Organizations receiving funding must maintain a ledger of their SAF budget activity. At any point in the fiscal year, SAFAC may ask to see this ledger (and supporting documents). Ledgers of past year expenses are required when requesting annual allocations.
Student organizations and departments must repay SAFAC for any debt incurred.
Funds allocated for an organizational program where damage is caused must be repaid to the College.
Student organizations may not make a profit from any event funded in part by SAFAC. If a profit is made, SAF funding must be returned. Revenue generating programs approved for funding must provide a program report to the SAFAC within two weeks after the end of the program.
The following list of allowable and not allowable expenditure is a good point of beginning, but is not to be considered all-inclusive.
Awards
Certificates/Plaques/Recognition for individual organization members or advisors is not allowed.
Awards may be funded for winners of competitions open to the campus community.
Coaches
Coaches - $200 per semester
All coach's fees must be stipulated with a contract.
St. Norbert College students or employees may not be paid to coach.
Competitions/Recreational Outings
Club Sports may be funded.
Participants will be expected to finance a percent of the club expenses for the competition.
Intercollegiate varsity and junior varsity competitions for teams officially recognized and funded through the athletic department will not be funded.
Conferences
Registration - $100 per person
Registration is limited to the number of students deemed necessary to the success of the requesting organization's mission.  Under most circumstances, this number will be limited to two students.
National Conferences will not be funded if there is a regional conference alternative.
Only one conference per organization will be considered for funding.
Written documentation must be provided for registration materials. This includes documentation for hotels, registration fees, and travel costs.
Only currently enrolled student attendance may be funded.
Networking conferences will not be funded
Only conferences that have the potential to benefit the college community will be funded.
Conference attendees may be requested to provide a program for the SNC community on what they learned.
Political conferences will not be funded.
Debt & Loans
SAFAC cannot provide loans.
Funds will not be allocated to offset debt.
Organizations in debt may not request funds from SAFAC until the debt has been cleared.
Decorations
Decorations may be funded for an event
Donations
Monetary donations of any sort, will not be funded.
Dues and Membership Fees
A percentage of national dues may be funded if deemed necessary for the existence of the student organization on campus  This applies only to student organizations whose mission directly serves the SNC community.
Dues on a person basis are not funded
Equipment
Any equipment requested in excess of $1000 must first be requested through the SGA Capital Endowment Funds request process.
Events and Programming
Events must be open to or directly benefiting the SNC community, primarily students, for SAFAC approval.
Food
SAFAC does not fund food for events unless deemed essential to the successful completion of the event. The event must take place on campus and be open to the entire campus community.
SAFAC does not cover food for college employees or community attendees.
SAFAC will consider funding meals for off campus student conferences only if it not included in the registration fee
SAFAC will not fund food that will eventually be sold for profit
Publicity
SAFAC reserves the right to limit the amount of advertisement funded per event
SAFAC has set the cost per copy for 8.5 x 11 black and white  at $0.06 per copy.  
SAFAC has set the cost per copy for color printing at $0.10 per copy.
SAFAC has set the cost per copy for 11 x 17 poster paper in color to be $0.20 per copy.
SAFAC has set the number of table tents for the cafeteria at 55.
SAFAC has set the number of flyers needed to cover campus per event at 55.
Rates are set according to the SNC Digital Print Center rates and are subject to change.
SAFAC will not fund promotional merchandise for example, keychains, cups, pens, t-shirts 
Speaker and Performance Fees
All speaker/performance fees must be stipulated with a formal contract.
All SNC Students that perform for events are allowed to be paid $15/show/person
Travel
Mileage - $0.545 per mile per vehicle (gas funded by approval of SAFAC committee)
Airfare - $250 per person
Hotel accommodations - $80 per night
Hotel accommodations are generally funded for 2 nights. One room is funded for up to four people.
Political/Activist travel will not be funded.
Food will not be funded
Gas for recreational endeavors may be funded.
International travel will not be funded.
Uber/taxi/shuttle costs may be covered based on estimated documentation that needs to be included in the request.
T-shirts

Wages (Student)
Stipends may be approved provided the Communications Board has authorized the position.
Positions receiving SAF funds must provide students with a workload in excess of that of a traditional executive board position.
Positions must be itemized on the detail sheet.
Wages will only be considered for organizations whose primary mission serves the general student body.
SAFAC reserves the right to limit the amount of stipends per person, per group, per year
Requests Not Funded
Alcoholic beverages
Advising fees
Awards/Plaques
Banquets for organizations
Donations
Expenses of a purely personal nature
Individual membership on a per person basis
Fines for parking or traffic infractions, or for any other illegal actions.
Food
Gifts to students, faculty and/or staff (this includes birthdays, anniversaries, weddings, and other special occasions of a personal nature)
Partisan political contributions
Publications
T-shirts for individual events
Conference attendance for St. Norbert College faculty/staff