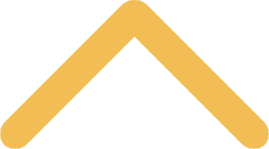 Employment Policies
Students must be enrolled at least half time (six or more credits) in undergraduate studies. Current students offered summer employment must be enrolled at least half time during the subsequent fall term in undergraduate studies.
A student is allowed to have more than one job on campus as long as the total combined number of hours per week do not exceed 20 hours.
Students experiencing academic problems should examine whether continued employment will interfere with their academic progress.
Student employment for the academic year will commence with the first day of the academic year in fall and end with the last day of the academic year in the spring.
Student employment for the summer will commence with the first day of the summer term and end with the last day of the summer term (before classes begin for the fall semester).
Students Working at Off-Campus Sites
Per federal regulations, if a supervisor sends a student employee off campus, the supervisor must receive pre-approval by student employment prior to the student working. Please make sure to
contact student employment
for approval
before
the student begins employment. 
Student Work Hours
Students are restricted to working no more than 20 hours per week when classes are in session. Students are allowed to work more than one job on campus, provided the total (combined) number of hours per week for all of the jobs worked do not exceed 20 hours. A student may work up to 40 hours per week when classes are not in session. Students are not eligible to work overtime hours.

Lunch/Breaks
Students may have a paid 15-minute break during each four-consecutive-hour work segments and one unpaid half-hour break during each workday of eight hours or more. Such breaks will be taken at times approved in advance by a supervisor. Students cannot be compensated for breaks not taken.

Sick Days
If students are ill, they should contact their supervisor as soon as they know that they will not be able to report to work as scheduled. Sick days are unpaid.

Holidays
If a student is unable to work their regularly scheduled hours during a break period or holiday, they are to inform their supervisor as soon as they know. Vacation and holidays are unpaid.
Time Entry
Once students have secured a position on campus and completed their new hire paperwork, they will be able to access their time sheet in Workday and enter the hours worked. It is the student's responsibility to enter their hours by the pay period deadline. Once submitted, the supervisor will approve the student's time sheet.
Payday
Students are paid bi-weekly according to the payroll schedule, and are encouraged to set up direct deposit (but direct deposit is not required). Students will be able to view record of their payslip in Workday. It is the student's responsibility to keep their permanent address up to date in both Workday and with the registrar's office via KnightLine. If a student is employed in more than one position, their bi-weekly pay will reflect the total wages from all sources for the appropriate pay period.
Student Injuries at Work
Time spent by an employee waiting for and receiving medical attention at the direction of their employer during the employee's normal working hours on days when the employee is working is considered work time. Any student injured while on the job should contact Human Resources, 920-403-3982, for further instructions.
Rights and Responsibilities
A student employee should consider on-campus employment a serious commitment. When hired for a position, the student becomes a member of a work unit that depends on him/her. Therefore, the supervisor may reasonably expect the student to do the following:
Report to work at the agreed-upon time and be ready to work.
Attend to assigned duties on the job and not conduct personal business while at work.
Work with a cooperative and positive attitude.
Notify the supervisor as soon as possible if work schedule changes. Projects and exams may occasionally interfere with a work schedule; the student should notify the supervisor when such changes can be predicted.
Keep an accurate record of hours worked and submit hours worked via Workday (employee time sheets).
Work up to but not exceed 20 hours per week (combined total if student holds more than one job on campus) when classes are in session or 40 hours per week when classes are not in session.
Notify each supervisor if you are employed in more than one position on campus.
Notify the supervisor of any job-related accident.
Report to work with professional etiquette. This includes, but is not limited to, proper dress, cleanliness and personal hygiene.
Make sure all the necessary employment paperwork is completed in the office of financial aid at the time employment begins.
Corrective Discipline and Termination
Employers are encouraged to give positive feedback to students when warranted. However, there may be times during the academic year when a student employee is not performing up to the expectations of the supervisor; this may relate to attendance, punctuality, job performance or attitude. At these times, it may be necessary to inform the student of any dissatisfaction with their performance.

The first step in this process should be for the supervisor to verbally notify the student of the inappropriate behavior. This should be sufficient to correct most problems. If the situation continues, the problem should be defined in writing, sent to the student, with a copy being sent to the office of financial aid to be included in their student employment file. Suggestions for improvement should also be detailed in writing, including an expected date for improvement. If, however, the problem continues to be unresolved, it may be necessary to terminate the student-employee. If this is necessary, the supervisor would notify the student in writing, with a copy to be sent to the office of financial aid for the student's file.
To assist with the efficient operation of St. Norbert College and to ensure the safety and well being of those at the college, the following rules of conduct should be adhered to at all times. These rules of conduct are not for the purpose of restricting your rights and activities, but are intended to help you by defining and protecting the rights and safety of all people. You are expected to acquaint yourself with these rules and other work rules specific to your department. It is for conduct such as that defined below that you would be subject to corrective action, including suspension or termination, depending upon the severity of the violation. These rules include, but are not limited to, the following:
Unauthorized use and/or possession of intoxicating beverages, narcotics or dangerous drugs on St. Norbert College premises; or reporting to work under the influence of the aforementioned.
Fighting; gambling; use of profane, obscene or abusive language while at work.
Carrying unauthorized weapons.
Behaving in a discourteous or disrespectful manner toward your supervisor.
Refusing to carry out the instructions of your supervisor (insubordination).
Leaving the job without permission during regularly assigned working hours and/or failure to return to work after a scheduled vacation/break period.
Sleeping while on duty.
Creating unsafe conditions.
Misuse of internet or cell phones during work hours.
Theft or unauthorized removal or use of property belonging to St. Norbert College or to employees, students or visitors of the college.
Loss, damage or destruction of property belonging to St. Norbert College or to employees, students or visitors of the college.
Unwillingness or inability to work in harmony with others, discourtesy or conduct creating discords.
Dishonesty or cheating.
Misuse of confidential information to which the student has access.
A student who is terminated cannot hold another position on campus for 60 days after the effective date of termination.

If you do find it necessary to terminate a student employee due to conduct, please contact Human Resources to discuss termination of the student employee.
Non-Discrimination Policy
St. Norbert College adheres to all policies of non-discrimination on the basis of age, race, religion, creed, color, handicap, marital status, gender, sexual orientation, national origin, ancestry, veteran status, non-job-related arrest record or conviction record, or any other basis prohibited by current federal and state statutes.
Confidentiality Policy
It is the policy of St. Norbert College to ensure that the operations, activities and business affairs of the college and its students, alumni, donors, employees and affiliates are kept confidential to the greatest extent possible. If, during your employment, you acquire confidential or proprietary information about the college, its students, alumni, donors, employees or affiliates, you must handle such information in strict confidence both internally and externally. Students found to be violating this policy are subject to disciplinary action, up to and including termination.
Harassment Policy
St. Norbert College is committed to maintaining a workplace characterized by mutual respect and free from harassment. In furtherance of this commitment, the college has adopted a policy of "zero tolerance" toward harassment in its workplace. Harassment based on age, race, creed, color, disability, gender, national origin, handicap or other protected status is an illegal practice, prohibited by St. Norbert College. Examples of harassment include ethnic or racial slurs, or other verbal and/or physical conduct relating to a persons race, national origin or handicap condition that interferes with an individual's work performance, or creates an intimidating, hostile or offensive environment. Use of offensive language, slurs, negative stereotyping, the display or use of objects or pictures that adversely reflect on a person's race, religion, color, gender, national origin, age or disability are prohibited.

Any student-employee who engages in harassment will be subject to disciplinary actions and/or discharge.

Any student-employee who believes that he/she has been subjected to harassment has a right to file a complaint with his/her supervisor or the Human Resources Department, who will promptly and confidentially investigate the incident.

Sexual Harassment Policy
St. Norbert College recognizes that sexual harassment is a form of sex discrimination and therefore any sexual harassment of student employees at SNC constitutes a violation of college policy.

For details on the college's policy on Sex and Gender Harassment/Discrimination, including how to report an incident, please visit snc.edu/go/titleix.

Disclaimer
Student employment policies are subject to revision as a result of changes in federal and state regulations governing employment, as well as fluctuations in the need status of St. Norbert employers, created by changing cost/resource levels.