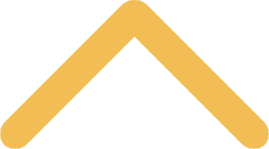 Frequently Asked Questions
Am I guaranteed an on-campus job? 
There is no guarantee of an on-campus job. Open positions are posted throughout the year on the student employment website.

Employers have to let me study, right? 
Sorry, this is not the case. The term "work-study" describes the nature of the program. Students have an opportunity to work so that they may continue their studies at St. Norbert. 

What happens if I don't use all of the federal work-study listed on my financial aid award?
The amount listed on the financial aid award for federal work-study is just an average of what a student may earn during an academic year. However, a student is only paid for the hours he/she actually works.

How will I get paid?
You will be paid every two weeks based on the number of hours you worked during a pay period, multiplied by your hourly wage. St. Norbert College encourages our students to use direct deposit to the bank of your choice, or onto your tuition account. This will avoid lost checks, having to remember to pick up a check, or not being able to get your check when the offices are closed. If you choose not to use direct deposit, checks will be available for pick up at the Bursar's Office according to the pay dates listed on the payroll calendar.

What do I do if I want to quit my job?
We encourage students to give a two-week notice to their employer. You are always welcome to look for another position on campus. However, a student cannot begin working a new job until their two-week period has expired, unless permission is granted from their current employer.

What is the payroll deduction available to students? 
Since many students choose to apply their work-study paychecks directly to their tuition accounts, a payroll deduction is offered, which allows a student to voluntarily enroll in one of four plans. A student may choose to apply 100, 75, 50 or 25 percent of every paycheck to his/her tuition account.

Payroll deduction enrollment forms are available in Payroll. The percentage desired will be automatically deducted from each paycheck and applied to the student's account.

A student may change or cancel the deduction at any time, but the change may take up to seven business days to take effect.

Can I split my direct deposit between two accounts?
Yes, when completing the Authorization For Direct Deposit Form, you can choose up to three accounts to have the funds deposited into. 

What happens when school is closed, how will I pick up my check?
For students with direct deposit, your check will continue to be deposited on payday. Over breaks, Payroll will mail paper paychecks to your permanent home address.