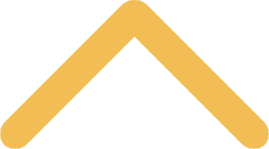 Frequently Asked Questions
The short video below, created by SNC students, will discuss how to find job opportunities on campus and what comes next, answering many of these frequently asked questions.
---
Am I guaranteed an on-campus job? 
There is no guarantee of an on-campus job. Open positions are posted throughout the year on the student employment website. Follow the "How to Apply" instructions listed within the job posting(s) you are interested in.
If employed on campus, how many hours can I work?
Students may work up to 20 hours per week during academic terms and up to 40 hours per week when classes are not in session. Students are not eligible to work overtime hours. Visit the Employment Policies page for more policies related to student employment on campus.
I've been hired to work on campus, what's next?
Once you are hired in a position, you are required to complete employment verification paperwork, as well as additional paperwork to be set up for payroll. An I-9 Employment Eligibility Verification form must be completed within 3 days of starting your position on campus. This form requires you to bring in person your identification documentation. Students should complete these forms in the office of financial aid. Non-U.S. Citizens will complete this paperwork in the payroll office. After completing these documents, contact your supervisor to determine next steps, work schedule, and training.
How do I access my timesheet? 
Your hiring supervisor will notify the office of financial aid via an electronic labor form that they have hired you to work for them. After you complete your new hire paperwork, you will be set up in the student employment payroll system. 
After both of these steps are completed, your contract will be processed and you will receive an email stating you have been authorized to work on campus with instructions to access your timesheet in Knightline (employee dashboard). Your timesheet must be submitted every two weeks according to the pay dates listed on the payroll calendar. A Knightline time entry PowerPoint can be found on the payroll website. 
How will I get paid?
You will be paid every two weeks based on the number of hours you worked during a pay period, multiplied by your hourly wage. St. Norbert College encourages our students to use direct deposit to the bank of your choice, or onto your tuition account. If you choose not to use direct deposit, checks will be mailed to your permanent home address according to the pay dates listed on the payroll calendar. It is your responsibility to keep your permanent address up to date with the registrar office. 
How do I set up direct deposit and can I split my direct deposit between two accounts?
You can set up direct deposit by completing the Authorization For Direct Deposit Form and returning the completed form to the Payroll Office (located in Todd Wehr Hall). You can choose up to three accounts to have the funds deposited into.
What is the payroll deduction available to students? 
Since many students choose to apply their work-study paychecks directly to their tuition accounts, a payroll deduction is offered, which allows a student to voluntarily apply 100, 75, 50 or 25 percent of every paycheck to his/her tuition account. Payroll deduction enrollment forms are available in Payroll. The percentage desired will be automatically deducted from each paycheck and applied to the student's account. A student may change or cancel the deduction at any time, but the change may take up to seven business days to take effect.
What is work-study? 
Work study refers to an on-campus position.  With both campus work-study and federal work-study positions, students receive paychecks on a bi-weekly basis for their campus job. 
How does the federal work-study listed on my financial aid offer work?
The amount listed on the financial aid offer for federal work-study is an estimate of what a student may earn during an academic year after securing a position on campus. In order to receive federal work-study, your position on campus must be eligible to be paid via federal funds and you must have room in your financial aid budget. If upon securing a job on campus you are not eligible to earn federal work-study, you would still be eligible to work on campus through campus work-study. Students receive federal work-study funds as a bi-weekly paycheck for hours actually worked and may not earn the full federal work-study amount listed. 
What do I do if I want to quit my job?
We encourage students to give a two-week notice to their supervisor. You are always welcome to look for another position on campus. However, a student cannot begin working a new job until their two-week period has expired, unless permission is granted from their current supervisor.