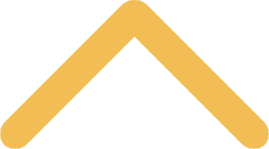 Community-Engaged/Service-Learning Courses
Service-learning means using what you learn in the classroom to solve real-life problems in your community in a way that helps both you and the community.

Service-learning courses are courses where, as part of a class, you practically apply what you are learning by assisting a community organization. It's a win-win.

The following courses. which have been taught with a Community-Engaged (CENG) component in the past, are useful to anyone who is ready to consider their relationship to the world around them. Please note:
The listing below includes courses that have been taught in the past with a community-engagement component.
The course offerings and inclusion/nature of a community-engaged component in the course may vary each term. 
You must view the detailed course timetable available in KnightLine for a current list and description of CENG courses. Search by, or look for, the "Commnty Engagment-Serv Learng" attribute in the timetable. A

fter searching for these courses by the attribute, select "Syllabus Available" for more information on the community-engaged details/requirements for a specific course of interest to you.
Course

Instructor(s)

ART 220 Art and Community Expression
This course will work in tandem with a Green Bay nonprofit to administer arts activities to individual elderly and disabled clients and collaborate with them in creative exploration and communication. The course emphasizes engagement as service and explores how arts activities and human interactions improve quality of life, communication and expression in the elderly and disabled.

Training will be coordinated by the community nonprofit and students will meet with clients throughout the semester, as well document their experiences through journaling, reflective writing, exhibitions of art work and responses to readings. They will give presentations on their experiences as their final project. These activities will allow students to reflect on the role of creativity and reflect on the least visible members of the community.

Debbie Kupinsky

ART 285B Art and a Democratic Society
This course explores the role of art in a democratic society through a combination of research, community engagement, and collaborative project development. To thrive, democratic societies need citizens to participate in their community for the common good. This participation has many forms and manifestations. To understand our role as citizens in a democracy we will explore the work of artists who critically or creatively examine ideas and forms of democracy. This course will familiarize students with the theory and practice of democracy through the emerging field of social practice art and its interdisciplinary, research-based, community-engaged methods.

Brandon Bauer

ART 330 Intermediate Printmaking
This course builds on themes of ART 230 and introduces new printmaking techniques. Through studio assignments, readings, and work with our community partner we consider the question of how our art can serve. In addition to making prints in the studio, students are responsible for visiting and maintaining appropriate relationship with our community partner. This is a time-intensive course that requires extensive self-directed work outside of class

Katie Ries

ART 366: Art & Creative Democracy

This course explores the intersections of art democracy through a combination of individual and collaborative research, project development, and community engagement. In this course students will develop democratic group-based social skills through the process of participating in a collaborative learning environment, through the community engagement learning component of the course, and through collaborative research and project development. Through this course student will enhance their personal and civic responsibility and engagement through direct civic participation, as well as through reflection upon democratic deliberation and ethical reasoning in action.

Brandon Bauer

ART 440 Advanced Printmaking
This course builds on themes of ART 330 and introduces new printmaking techniques. Through studio assignments, readings, and work with our community partner we consider the question of how our art can serve. In addition to making prints in the studio, students are responsible for visiting and maintaining appropriate relationship with our community partner. This is a time-intensive course that requires extensive self-directed work outside of class.

Katie Ries

BIOL 350 Microbiology

Elizabeth Danka

BUAD 372 Marketing Research
The market research process is all about finding information in order to solve a business problem. In this course, students will apply the market research process by engaging with a local nonprofit to help solve a real problem the organization is facing. Students will discuss with their nonprofits to determine what information is needed to solve their problem. We will then collect the data to provide us this information, analyze it, and then make recommendations to the organization.

Miles Condon

COME 315 Conflict Communication
Conflict communication examines the forces that generate and influence conflicts and the techniques that can be used to direct these forces toward productive outcomes. We will discuss constructive and destructive conflict, analyze a de-escalation model called the third side, and review a variety of topics relating to conflict in our interpersonal relationships and in our world.

Students will develop an understanding of conflict that will enable them to make more strategic choices about their communication in conflict episodes as well as help them assist other societal members to manage their conflicts more productively through a service learning project.

Anna Antos

EDUC 101 Foundations of Education I: Becoming a Community-Engaged Educator - All Sections

Reid Riggle

Ananya
Matewos

Carolyn Schaeffer

EDUC 102 Foundations of Education II: Psychology of Community-Engaged Education - All Sections 


Reid Riggle

Ananya
Matewos

Carolyn Schaeffer

EDUC 103 Accelerated Foundations of Education I & II

Reid Riggle

EDUC 372 A Multicultural Approach to Early Education Co-curricular Issues and Instructional Methods
This course explores multicultural issues in education. It is intended to help pre-service teachers gain an understanding of multicultural issues that emerge in schooling and society. This course aims to engage pre-service teachers to examine how race, ethnicity, socio-economic status, sexual orientation, language, family unit, religion, and gender influence students' experiences in school.

Pre-service teachers will be able to develop various developmentally appropriate curricula approaches in multicultural education that are culturally relevant, responsive and liberating to the diverse needs of children. All students are required to participate in a service-learning opportunity off campus. 

Bola Delano-Oriaran

ENGL 304 Creative Nonfiction Workshop
Students will participate in online and person-to-person small-group workshops with students at a local school, helping these students to create a finished piece (working through invention, workshop and revision). They will also share their own personal essays about the experience with the cooperating teacher.

Laurie

MacDiarmid

ENGL/WMGS 310 Race and Sex in Contemporary U.S. Texts
In this course, students will perform service work to consider how social issues surrounding race and gender shape our community. By reading four bodies of ethnic literature in conversation with their service, students will reflect on their experiences and apply our course terms. In doing so, they will examine how local issues are connected to systemic national problems.

AnaMaria Clawson

ENGL/AMER 329 Literature of Service
This course addresses concepts of American culture through the dual lenses of literary texts and community-based learning. We will explore individuals and communities in crisis or transition as a result of poor health, poverty, immigration, homelessness, and gendered, sexual, racial or ethnic discrimination.

Throughout the semester, paired students will regularly volunteer at local community service agencies and will write reflection journals to expand their knowledge of these concepts. We will consider how literary writers have commented on these social issues, what kinds of leadership might be appropriate, and how students can use their own writing skills in the service of these venues. Essays for the course include various forms of researched persuasive critical writing: literary analysis, opinion-editorials, grant proposals, and agency newsletters, among others. We will read fiction, poetry, autobiography, drama, and essays.

Deirdre Egan-Ryan

HIST/AMER 324 Poverty, Charity and Welfare in American History
This course will examine poverty in American history, from the 18th Century until today. In class we will examine primary and secondary sources to understand why some Americans were poor and how they coped with the insecurity and instability of poverty, and to investigate America's various anti-poverty crusades.

Yet the questions that Americans have asked about poverty are still pressing today. So in this course students will also spend time working and serving in Green Bay homeless shelters like St. John the Evangelist Homeless Shelter in order to better understand the causes and effects of poverty in Green Bay, as well as varying attempts to ease the problem of poverty. In discussion and writing, students will reflect on their experiences and make connections to the history of poverty and anti-poverty efforts. In the end, students will be asked to consider the role they can play in fostering social and economic justice.

Abby Trollinger

HONR 289 Honors Tutorial: The Foster Care System
This course will be a 2-credit honors tutorial on the foster care system which meets weekly over the course of the semester. Students in this course will study the foster care system through a critical examination of recent literature. As a community engaged tutorial, this course will enhance academic learning through direct contact with the children impacted by the foster care system and its social workers. Second, SNC students will engage in meaningful service by providing mentorship and tutoring for underserved youth in the foster care system. This learning environment will encourage students to recognize their personal and social responsibilities by raising their awareness of the experience of youth in the foster care system, as well as their own capacity to address these needs in an impactful way.  

Jaime Edwards

MATH 123: Contemporary Mathematics
In this course, students engage with mathematics in a broad way, through real-world applications, emphasizing applications related to communio and social justice. Topics include income inequality, voting, and redistricting. Our first unit is about the mathematical community, in general, with reflection on who is invited and encouraged to fully participate in mathematics. Students will engage with school-aged partners in reflecting on their experiences, positive and negative, in
the mathematics classroom with the objective of developing a stronger, more
welcoming mathematical community.

Jonathan Dunbar

PEAC 301 Migration, Refugees, and Citizenship: Ethical Foundations

In this course on migration, refugees, and citizenship, we will study these issues through a critical examination of recent literature, as well as through working directly with the affected populations. SNC students will engage in meaningful service by providing mentorship and tutoring for refugees and immigrants as they prepare to take their citizenship exam. This learning environment will encourage SNC students to recognize their personal and social responsibilities by raising their awareness of the experience of immigrants and refugees, as well as their own capacity to address these needs in an impactful
way.

Jaime Edwards

PEAC 302 Migration, Refugees, and Citizenship: Contemporary Discussions

Jaime Edwards

PHIL 389 Special Topics: Food Ethics
Students pursuing the community engagement track for this course will produce a report on how we at SNC can better help to address the needs of community members who utilize food assistance programs. The report will be developed through service with organizations who address food needs in Green Bay. 

Ben Chan

PHYS 100 Physics in the Arts
This course will examine the underlying physics involved in photography and music. Main topics will include waves, reflection and refraction, lenses, the eye, oscillations and resonance, the ear, and musical instruments. Lectures and one laboratory period per week. Basic algebra and geometry knowledge will be assumed.

This class will be a community engagement course, with students preparing and leading workshops relating to physics in the arts for local elementary students during the last week.

Erik Brekke

PSYC 230 Adult Development and Aging
This course is designed to provide students with a deeper understanding of older adults. In this course we will explore the social, cognitive, and physical aspects of human aging. Emphasis will be on the normative aspects of adulthood and aging, as well as the important role of biological and cultural factors on the aging process.

To gain firsthand knowledge, students will meet with an older adult from the community once a week. Students are expected to spend 30 hours engaged in the service learning portion of the course.

Raquel Lopez

PSYC 289 Adolescent Development
The Adolescent Psychology course will focus on helping students foster a greater understanding of the cognitive, social, and physical changes occurring between puberty and late adolescence. To promote a deeper appreciation for the myriad of changes occurring during this time, students in this course will be expected to demonstrate their learning through successfully completing a class project in conjunction with a community partner.

Raquel Lopez

PSYC 315 Childhood Adversity and Resilience
This course is designed to give students a multilevel perspective on the social, biological and neurological consequences of childhood adversity, such as poverty, maltreatment and institutionalization. Students will learn about the importance of timing and duration of adversity as well as type of adversity. Childhood adversity and its influence on the child's social attachments, biological health and mental well-being is also examined. Emphasis is placed on understanding how the biological realities of early adversity contribute to various emotional and behavioral problems later in life. Students also consider how some children appear resilient in the face of these challenges while other children face lifelong obstacles due to their experiences. In addition to learning about the forms of adversity faced by children, students serve children at risk for these experiences during the semester by working with a pre-selected community partner. Students are expected to complete 30 hours of service during the course of the semester. Prerequisites: PSYC 100, PSYC 301. Odd fall semester.

Raquel Lopez

SOCI 233 Sociology of Education
Students will serve as teachers' assistants in local classrooms, ultimately volunteering for a minimum of 20 hours over the course of the semester. This fieldwork will serve as the basis for mastering course content and completing course assignments. For example, students will write fieldnotes and analytic memos to capture their service work, and these data will serve as the foundation for the course paper. In addition, students will design and execute an original project that addresses a need specific to their classrooms or schools. Students have the option of completing an undergraduate research project as part of their coursework, but this is recommended only for those who have successfully completed the social research methods course.

Erinn Brooks

SPAN 300B Making Connections: Conversation, Composition and Culture
This section of Spanish 300 offers students the unique opportunity to to use their language skills in a real-world setting as they engage with Spanish speakers in the local community and/or globally. Students will process these experiences in class discussion in combination with cultural readings, films, review of grammar, and the development of speaking and writing skills.

Brad Ellis

Katie Ginsbach

Christina Mirisis

SPAN 389 Special Topics: Spanish in the U.S.

This  course focuses on sociocultural and linguistic analysis of the Spanish language in the United
States. The course will examine the linguistic diversity of Spanish spoken in different
communities throughout the United States, including Spanish-speaking communities in New
York, California, and Texas, among others. We will also examine the presence of Spanish in our
local community, the greater Green Bay area, through community-based learning activities.

Christina Mirisis

THRS/WMGS 324 Women in the Bible
This course engages the narratives about women in the biblical texts, including the afterlives of those female figures in art, film, novels, and social history. Students will regularly volunteer with local agencies that seek to improve the lives of women (and their dependent children) and bring those experiences to bear on our classroom discussions. Critical, reflective journaling and written analysis of the volunteering experiences will constitute some of the assignments for the course. 

Kathleen Gallagher Elkins

THRS 325B Providence, Suffering and Freedom
As a Community Engagement and Academic Service Learning course students will read various theological and literary texts on the topic coupled with reflecting on this central theological issue in light of their engagement working with various constituencies in the local community.

 Students will work in various settings (e.g., Hospice, homeless shelter, prison, veteran programs) for two hours per week for a minimum of ten weeks. Students will keep journals and will participate in a weekly discussion during class time of their experience and how these experiences have confirmed, challenged, or conflicted with their understanding of God's presence in the world in relationship with human freedom and suffering.

Howard Ebert

THRS 331 Judaism and Christianity: The Holocaust
This course focuses on the complex relationship between Jews and Christians over time, especially engaging the Nazi genocide of the Jews in the 1930s and 40s. By approaching this relationship from a theological perspective, the course encourages students to ask difficult questions about interreligious understanding, religious violence, God's role in suffering, and the connection between history and theology.

In order to enhance students' academic learning and to make theoretical ideas concrete, students will partner with, for example, local agencies like COMSA (Community Services Agency) or Casa ALBA Melanie to work with and learn from people of different religious/cultural backgrounds who have come to the US as refugees or immigrants.

Kathleen Gallagher Elkins

THRS 333 Christian Ethics

This course explores the connection between being a Christian and being a morally responsible person. It will attend to foundational questions of ethics, such as "What kinds of persons should we be?" "What should we do?" and "What sort of communities should we construct?" It therefore focuses on three dynamic, interdependent dimensions of morality: character, choices, and
community. We will discuss several concrete social issues from a theological-ethical perspective, especially immigration, homelessness and widespread hunger. The course is designated as a CENG course, which means this is a community-engaged course. Your engagement in the community enables you to contribute to justice work in Green Bay and, simultaneously, to more fully
understand and critically engage course content.

Bridget Burke Ravizza

THRS 350 Christianity and Religious Diversity
In this course, students will explore their own self-understanding by encountering the "Religious Other." First we examine Christian theological resources — both traditional and emerging — for understanding religious diversity with an emphasis on theologies of praxis or dialogue through action. Secondly we explore the development, beliefs, and practices of the Hindu, Buddhist and Islamic traditions. In light of course materials and their time spent with another religious community (such as the Hindu temple of Kaukauna or Muslims working with COMSA), students will draw upon their own theological framework to answer constructively questions about interfaith leadership and interfaith cooperation.

Andrew O'Connor

THRS 389 U.S. Latinx Theology
Students will partner with local organizations that support Latinx and recent migrant descendant communities around Green Bay. Students will identify the challenges and barriers marginalized communities face. Students will apply the lived resources from U.S. Latinx Catholic Theology to identify the ways communities participate in society and resist systems of oppression. This course engages the contributions of U.S. Latinx Catholic thinkers in the field of theology connected to specific issues, concerns, and beliefs unique to Latinx communities. The context of U.S. Latinx catholicity will be contextualized within the pre-colonial Indigenous communities and the Spanish colonial project that inflicted trauma-violence against indigenous and African communities in the newly named Americas. This course focuses on forming responsible citizens and deepening spiritual values in an increasingly interdependent and diverse world committed to dismantling all structures of oppression. This course fulfills the Catholic Imagination Core Requirement.

Gerardo Rodriguez